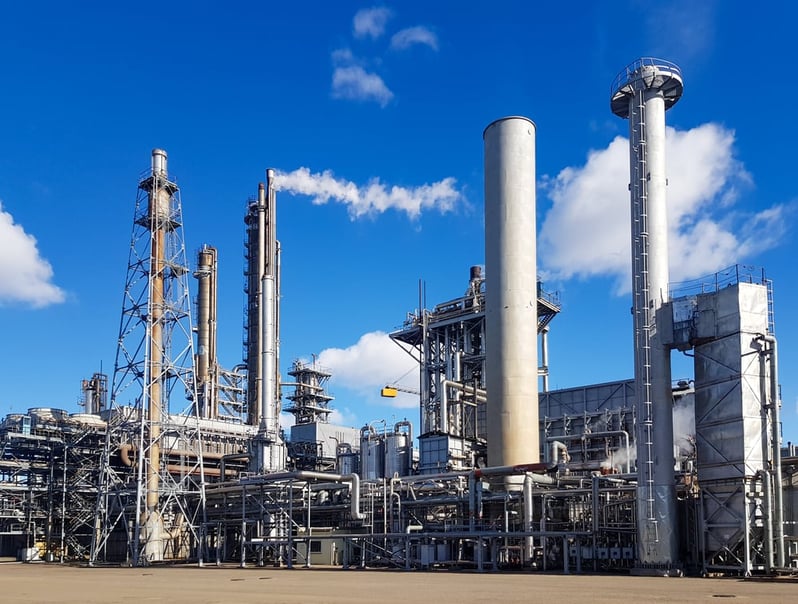 The impact of the conflict between Russia and Ukraine causes fluctuation in prices in global energy markets. Another item used in everything from buildings and automobiles to washing machines and trains, which is Steel, also gets affected by this conflict. The conflict causes the supplying materials shortage and capacity around the world, especially EU. To keep stable production, they have to find another steel exporter instead of depending on the supply from Russia and Ukraine.
In this blog, we'll provide you the information on where to find alternative sources of steel material from other countries. Viet Nam which is the 1st exporter of steel materials has a high production capacity among ASEAN countries.
Therefore, Viet Nam is one potential option for the EU and other countries to consider to choose as an alternative to steel materials in Asia.
History of Vietnam's Steel Industry Development to Reach Capacity Supplying Steel Materials
After liberation in 1975, on the basis of these two steel production centers, the Government established two state-owned steel companies, Thai Nguyen Iron and Steel Company and Southern Steel Company. In 1995, Vietnam Steel Corporation, now the Vietnam Steel Corporation - JSC (VnSteel) was born. The country's deep integration and development of the private economy require the establishment of a professional social organization for the Steel industry. In that context, the Vietnam Steel Association (VSA) was established in August 2001.
After 2000, Vietnam's steel industry developed rapidly. In addition to state-owned steel companies, there are steel joint ventures with foreign countries (Japan, Korea, Australia, Singapore, Taiwan), 100% foreign-owned companies, joint-stock companies, and private companies of Vietnam involved in the production of steel products.
In terms of technology, Vietnam still follows the general trend of the world, with blast furnace technology, going from iron ore, and iron smelting to steel. This technology still accounts for 70% of the world. And electric furnace technology accounts for only about 30%. Up to now, enterprises have made great strides in terms of scale, output, and technology, all equivalent to the current world-class; especially Hung Nghiep Formosa Ha Tinh Iron and Steel Company Limited (Formosa), Hoa Phat Group (Hoa Phat).
According to data from the Customs Departments of six ASEAN countries, the export turnover of semi-finished steel products in the region continued to increase significantly, reaching 10 million tons, up 52.8% over the same period last year. In 2021, Vietnam produces about 23 million tons of crude steel, ranking No. 1 in Southeast Asia.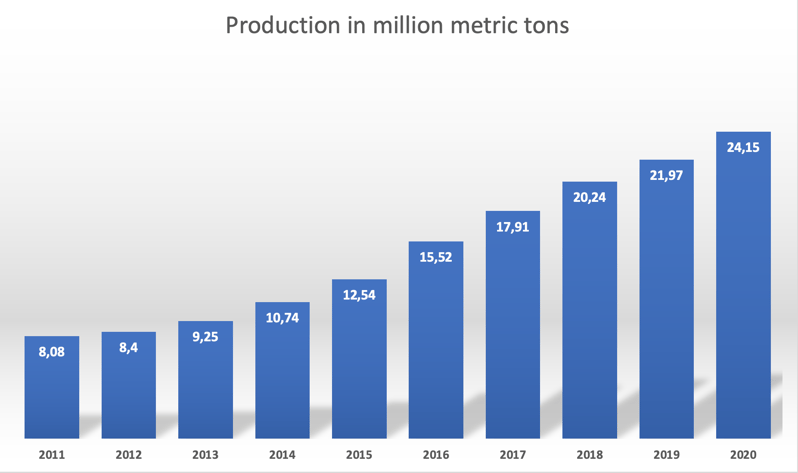 Production volume of steel in Vietnam from 2011 to 2020
History of development of Daiwa Lance's products
Daiwa Lance is a steel pipe producer, and we grow together with Viet Nam steel industry development. We have the capacity to supply steel pipe as material for steel manufacturers around the globe, especially the EU and countries, that wants to find material alternatives due to the conflict between Russia and Ukraine.
In 1997, we installed the first Furnace to produce Calorized Lance pipe, used for steel production by Electric Arc Furnace.

In 2006, we Installed the Tubing Mill and produce our new product as SC lance, used for Blast Furnace.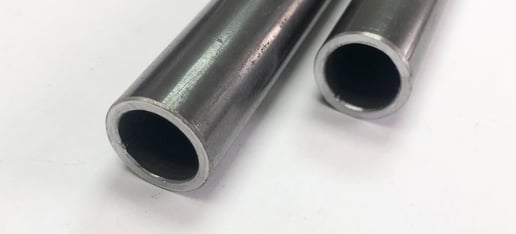 In 2015, we started producing Thermic Lance - Metal Scrap Processing which is used for heavy scrap cutting and smelting slag.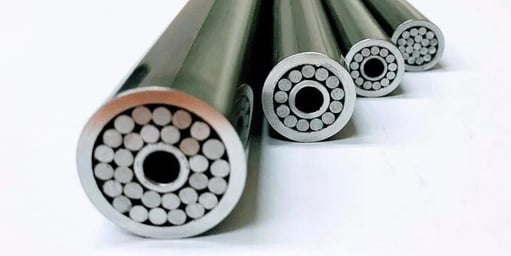 In 2003, we increased the production capacity of Calorized Lance pipe by installing the 2nd furnace and increased the production capacity.
Please click this link to see the full history of our company.
Reason that Viet Nam is The Alternative of Steel Material Exporter:
Viet Nam has lots of ability to become the Alternative of Steel Material Exporter: to approach to the technology.

* Country with long Coastal area:
Vietnam is strategically located in Southeast Asia's heartland. In addition to its 3,260-kilometer-long coastline, the country is situated near major international marine routes from China to the EU.

There are various ports that let it is easy to connect to the global system
- Hai Phong port in the North
- Da Nang port and Dung Quat port in the Middle
- Cat Lai port and Cai Mep in the South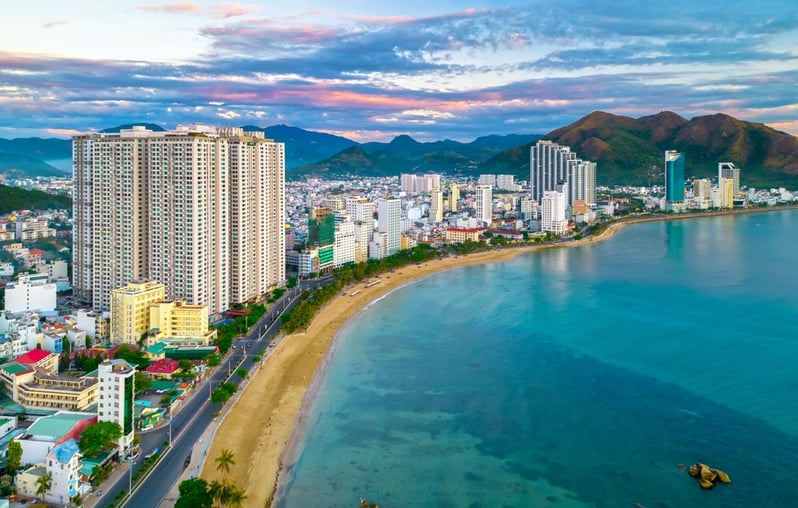 * Trade Agreements:

Several Foreign Trade Agreements have been signed by Vietnam, supporting its economic standing and investment.
The EU-Vietnam Free Trade Agreement (EVFTA) is a new generation FTA between Vietnam and the 28 EU member states. On December 1, 2015, EVFTA officially ended negotiations and on February 1, 2016, the text of the agreement was published. On June 26, 2018, a new step of the EVFTA was agreed upon.
And other Trade Agreements like TTP (The Trans-Pacific Partnership) joined in 2009, RCEP (ASEAN+5) (Regional Comprehensive Economic Partnership), also support on taxes among Viet Nam and other countries.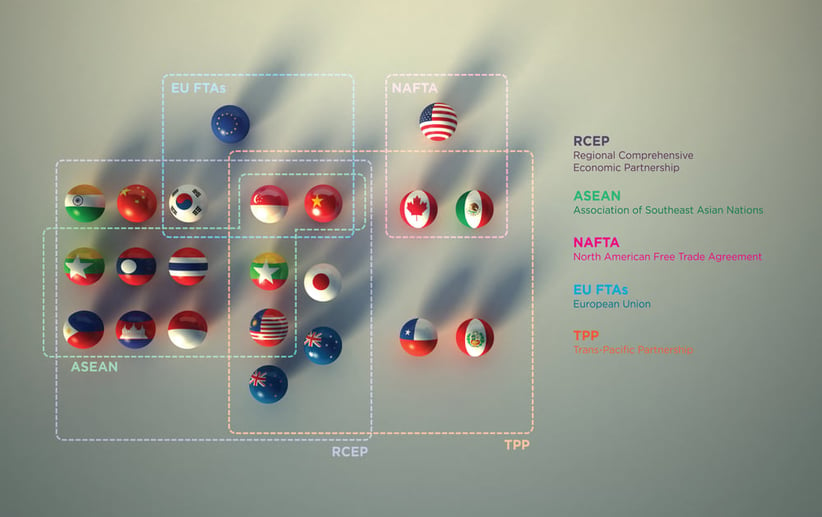 Conclusion
Viet Nam have a lot of abilities and advantages to become the country of steel exporting during the conflict between Russia and Ukraine.
Daiwa Lance, a leading steel pipe manufacturing, is one alternative place that supports to keep the steel production in Viet Nam and many countries stably during this unpredictable period.
Please let us support you during your journey to make your production and operation as easy as it can be.
---