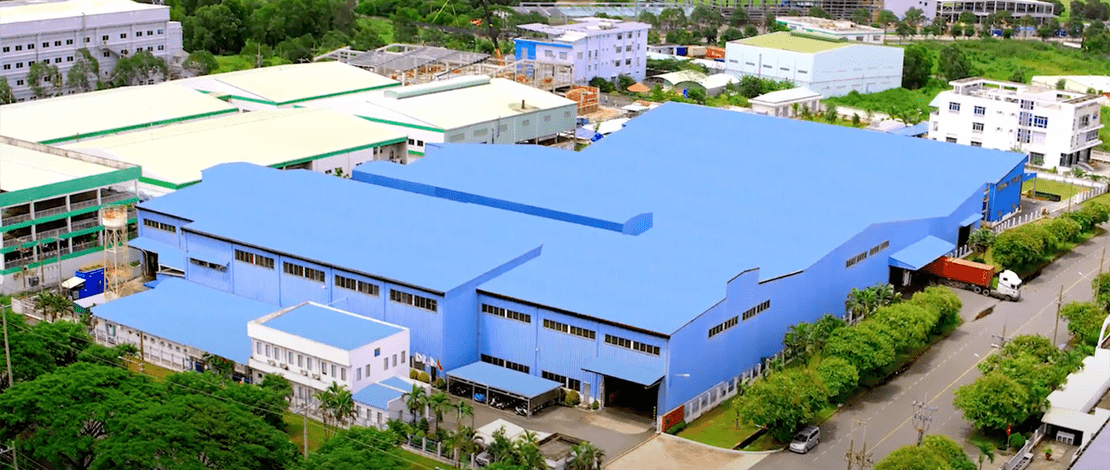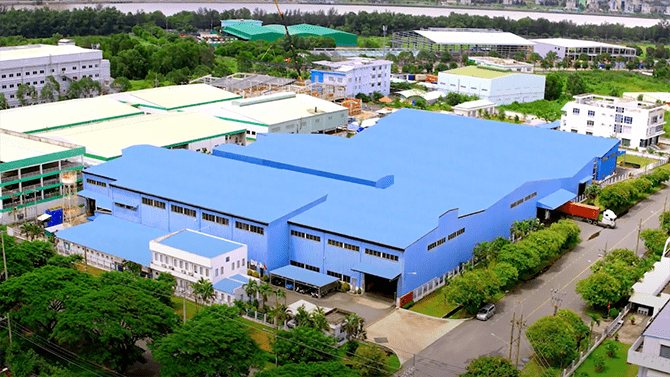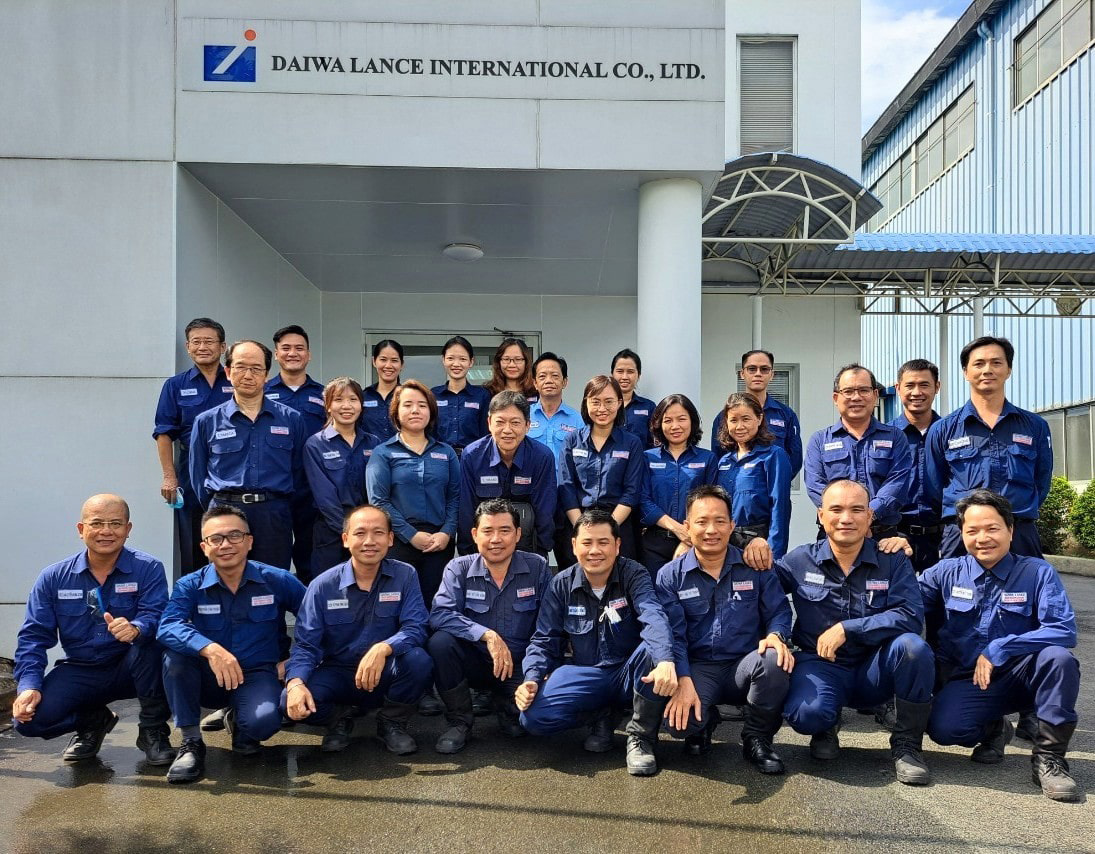 Having been in business since 1996, we take pride in our initiatives for distributing our high quality steel pipes to more than 52 countries all over the world.
Our biggest challenge is to be able to produce steel pipes in various shapes and sizes that can withstand the extreme conditions of the high heat or severe corrosion, while also minimizing the costs incurred in the materials so that we can pass savings on to our customers.
We believe that Daiwa Lance pipes can act as a crucial enabler to help our customers save expenses, reduce the carbon footprint, and increase productivity.
Join us on the journey towards Sustainable Development Goals!
Company Name
Daiwa Lance International Co., Ltd
Address
Road 20, Tan Thuan Export Processing Zone, Tan Thuan Dong Ward, District 7, Ho Chi Minh City, S.R.Vietnam
Establishment Date
1996
Operation Start Date
1997
Capital
$3.6 million
Business Description
Manufacturer and Supplier of lance pipes, metallurgy accessories, and other steel products for construction and agriculture.
Total Employees
124
Group of companies
Japan
Daiwa Steel Tube Industries Co., Ltd.
Add: 4530-1 Washijuku, Sakura-city, Tochigi 329-1411 Japan
Tel: +81 - 28 - 686 - 3581
Fax: +81 - 28 - 686 - 3589
HP: https://www.daiwast.co.jp/en

India
Daiwa Anaya Steel Pvt. Ltd.
Add: 1, Acharya Jagdish Chandra Bose Road, 4th Floor, Kolkata – 700 020. India
Tel: +91 - 98 - 30679884
Fax: +91 - 62 - 89207213
HP: http://www.daiwaanayasteel.com
1996
Business license was obtained and the headquarter of Daiwa Lance was established in Ho Chi Minh City, Vietnam
1997
The production line of oxygen lance pipes, metallurgy accessories, and other steel products for construction and agriculture came into operation
2001
Acquired Certification of ISO 9001 Quality Management System
2002
Heating furnace equipment transferred from Belgium to Vietnam and production facilities expanded to enhance productivity in manufacturing
2008
Tube Mill Production Line installed
2011
Acquired Certification of ISO 14001 Environmental Management System
2012
Mr. Shinichiro Nakamura was appointed as the president (the position was transfered from the former president - Mr. Matsuichi Nakamura)
2013
Obtain sales rights from Daiwa Steel Tube Industries Co., Ltd
2014
Expanded the building for operation and started manufacturing general carbon steel pipes
2015
Start production of Thermic Lance
2016
A license to invest in other types of steel pipes and pipe accessories was expanded (in addition to lance steel pipes and general steel pipes)
Start the production of Color Pipe
2017
Acquired JIS Standard Certification (SGP, STK, STKM)
Headquarters
Road 20, Tan Thuan Export Processing Zone,
Tan Thuan Dong Ward,
District 7, Ho Chi Minh City, S.R.Vietnam
Tel: +84-28-3770-1858
Email: info@daiwalance.com.vn