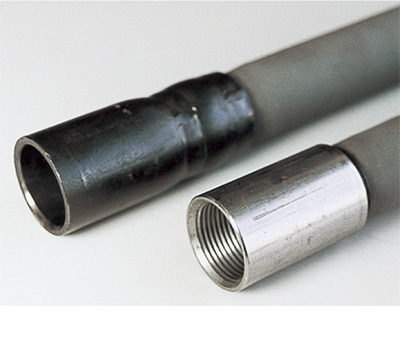 A long life lance for oxygen steel making
Daiwa CA Lance lasts 3 to 10 times * longer than mild steel lances and is used not only for the melting and refining of steel by blowing oxygen gas, but is also used for the injection of carbon, lime, and/or other additives. Daiwa CA Lance has been used since 1955 around the world including Japan, USA, and Europe. Current Daiwa CA Lance is advanced and really customer oriented product with cost saving.
* Note : Lance consumption rate varies widely depending on the conditions in which the lance is used.
Minimum Consumption

The calorized layer and the refractory coating layer together generate the strong heat resistance and anti-oxidation to achieve minimum consumption of lance pipe to cut down your cost.

Superior Quality

Strict quality control is made at each production process over the raw materials to the finished products.

Economical Price

Low price with high quality is achieved through mass production at our most advanced factory.
Cutting steel scrap, melting and refining steel at electric arc furnance.
Injection of carbon, lime powder and/or other additives for adjusting grades of carbon steel or special steel.
Removing slag inside oxygen converter.
Other uses which require strong resistance against heat, oxidation, sulfuration, vanadium attack, etc.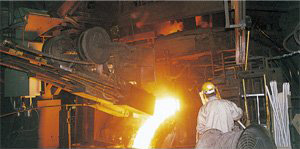 Injecting oxygen gas into molten steel for melting and refining steel.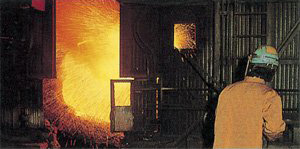 Removing steel-slag mixture adhered inside oxygen converter by blowing oxygen gas.
Two Types : Daiwa CA Lance | Daiwa SC Lance
*1 Refractory Coating : Daiwa CA Lance also has a thin refractory on the interior surface that shields the steel from direct contact with oxygen stream. On the exterior surface, it has a thick refractory coating that effectively protects the steel from heat attack.
*2 Calorized Layer : Daiwa Lance has a homogeneous calorized layer both inside and out.
*3 Microview of Calorized Layer : Calorizing process - Aluminum diffuses into mild steel when heated up to 1,000°C and forms heat resistant aluminum-iron alloy ( calorized layer ) over the surface of mild steel.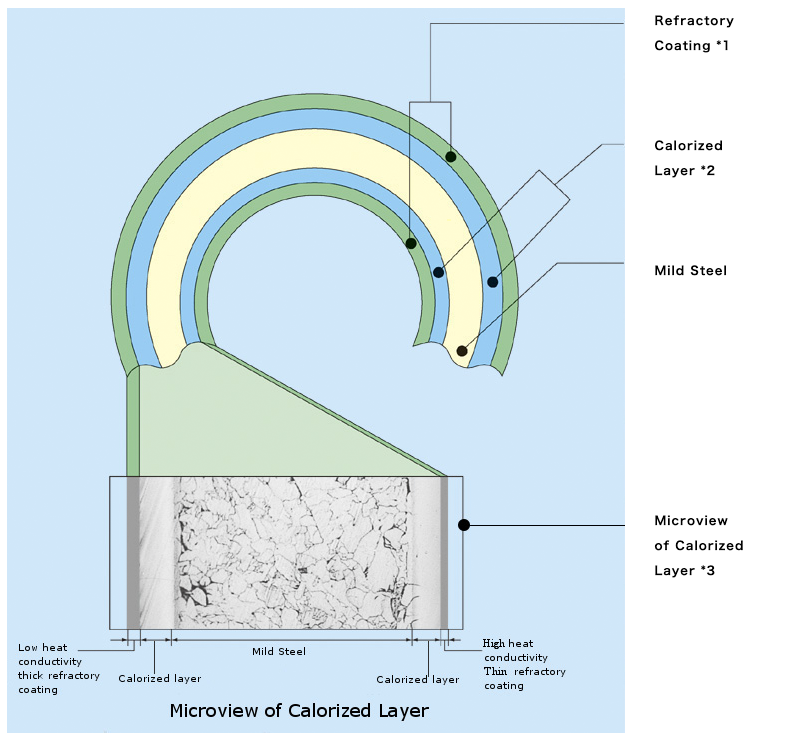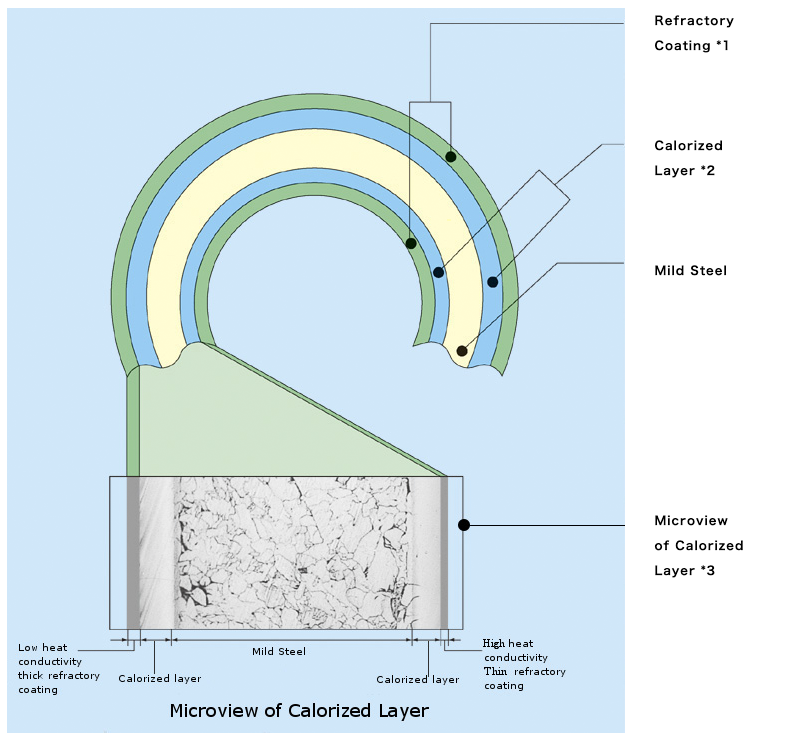 Comparison with Mild Steel


Principle of Calorized Lance
When calorized lance is exposed to high temperature, the calorized layer forms a heat resistant aluminum oxide ( alumina ) film over the surface and protects mild steel against severe oxidation.


Type of Daiwa CA Lance
| | | |
| --- | --- | --- |
| Type 1 | Both ends threaded with one coupling and one plastic cap | |
| Type 2 | Both ends threaded with one coupling and one plastic cap | |
| Type 3 | Both ends threaded with one coupling and one plastic cap | |
| Type 4 | No threads | |
| Type 5 | No threads | |
| Type 6 | No threads with one press coupling | |
Standard Size of Daiwa CA Lance
Nominal Size
Bundle Size (pcs)
Length
1/2'' (15A)
250
2.75m (9') or 5.5m (18')
3/4" (20A)
200
1" (25A)
100
11/4" (32A)
100
11/2" (40A)
50
Other types and sizes will be available upon customer request.