Daiwa SC Lance - a welded carbon steel pipe without oil or grease on its surface finish - gains the advantage in providing a safe and easy operation when removing slag inside converter or opening tap hole in ladle furnace.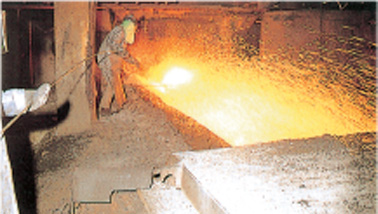 Helping flow of molten iron at blast furnace trough
Slag on the wall of ingot case.
Pig iron at the iron notch of blast furnance.
Slag in ladle.
Steel-slag mixture at slag notch and iron notch of blast furnance.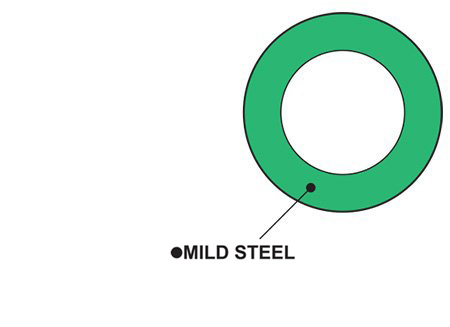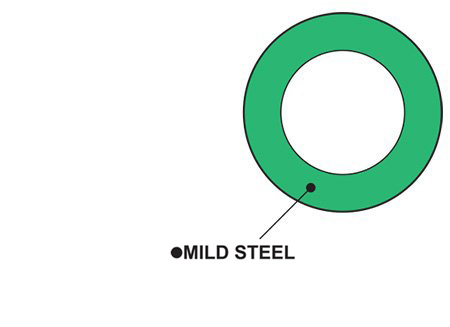 Type of Daiwa SC Lance
| Type | Full Name | Description | Sample |
| --- | --- | --- | --- |
| PE | Plain End | Both pipe ends are plain | |
| T-2 | Threaded End | Both pipe ends are threaded, then fitted with a screw socket and a plastic cap | |
| SE | Swaged End | Both pipe ends are pressed down to reduce the diameter for use with a straight coupling | |
| T-6 | Pressed Coupling End | One end of pipe is fitted with a pressed coupling, and the other end is plain | |
Standard Size of Daiwa SC Lance
Nominal Size
Wall Thickness (mm)
Bundle Size (pcs)
Length
1/8" (6A)
1.6

2.0

250
2.75m (9') or 5.5m (18')
1/4"(8A)
1.6

2.3

250
3/8" (10A)
2.0

2.3

200
1/2"(15A)
2.6

2.8

100
3/4" (20A)
2.4

2.8

100