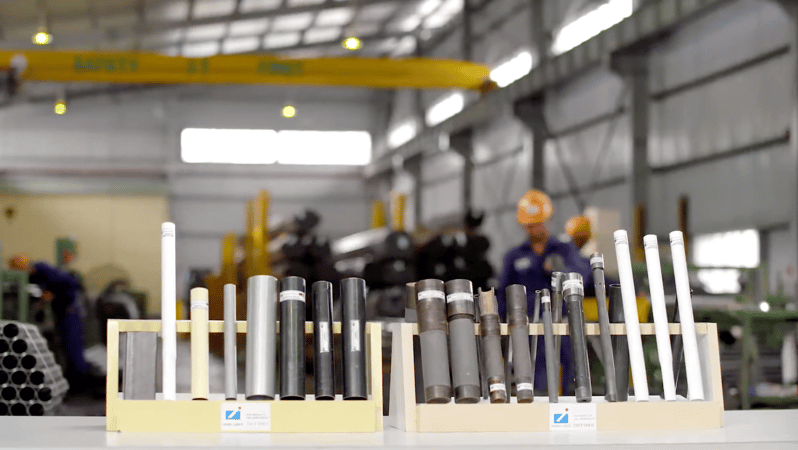 Daiwa Lance has various agents around the world to distribute our oxygen-lance pipe products. Due to our know-how and technology, we attract more new agents that are looking to expand into new areas. To generally introduce to newcomers and review to current customers our main product, Daiwa Calorized Lance pipe, we would like to prepare a brief content regarding the quality advantages and main applications of Daiwa Calorized lance pipe in this blog.
We hope this blog will be optimal to obtain product information that is highly accurate so that you are able to approach us without hesitation afterward..

What is Daiwa Calorized Lance Pipe?
Daiwa Calorized Lance pipe (CA Lance) has been used since 1955 around the world including in Japan, the USA, and Europe. We distribute our high-quality steel pipes to more than 52 countries worldwide, having been in business since 1996 from our headquarter in Viet Nam.
The "CA" name comes from Calorized.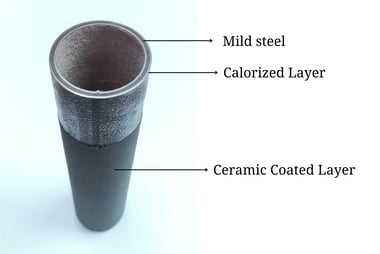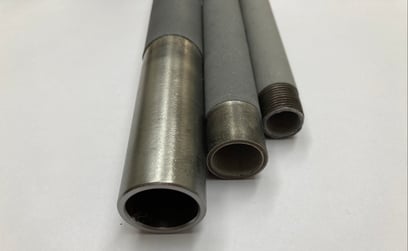 Calorizing process is to diffuse aluminum into the surface of the steel pipe, by heating up 1,000℃ and forming heat-resistant aluminum-iron alloy (Calorized layer) over the surface of the steel pipe. Daiwa CA Lance has a Calorized layer and Ceramic coating both outside and inside of the pipe and can stand for much longer than normal carbon steel pipe.
Daiwa CA Lance lasts 3 to 10 times longer than mild steel lances and is used not only for the melting and refining of steel by blowing oxygen gas, but also used for the injection of carbon, lime, and/or other additives.
We also have our own internal performance test to show our customers the resistance quality-proof of Daiwa CA Lance pipe against high heat at around 3000oC. Mild Steel pipe can stand only 20 seconds and have a hole caused by a strong flame. Daiwa CA Lance can stand longer at 151 seconds to have a hole, under the same condition.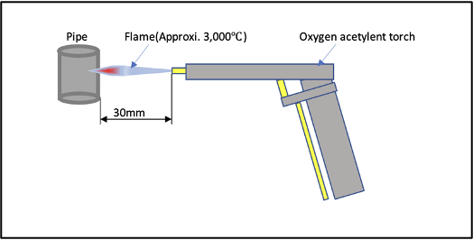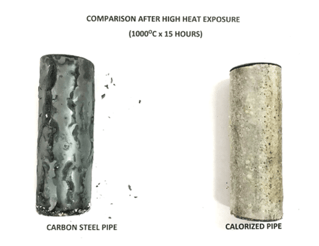 If you want to download our catalog for further reference, please feel free to hit the below button.
Application of Daiwa CA Lance Pipe
Daiwa CA Lance is
our main product among other oxygen lance pipes. When blowing oxygen and carbon into melted iron, the lance pipe is inserted in the melted iron. Compared to our Daiwa CA Lance pipe, normal mild steel pipe will be consumed immediately when inserted in melted iron and operators will spend more time changing the new pipe unsafely right in front of the furnace's door.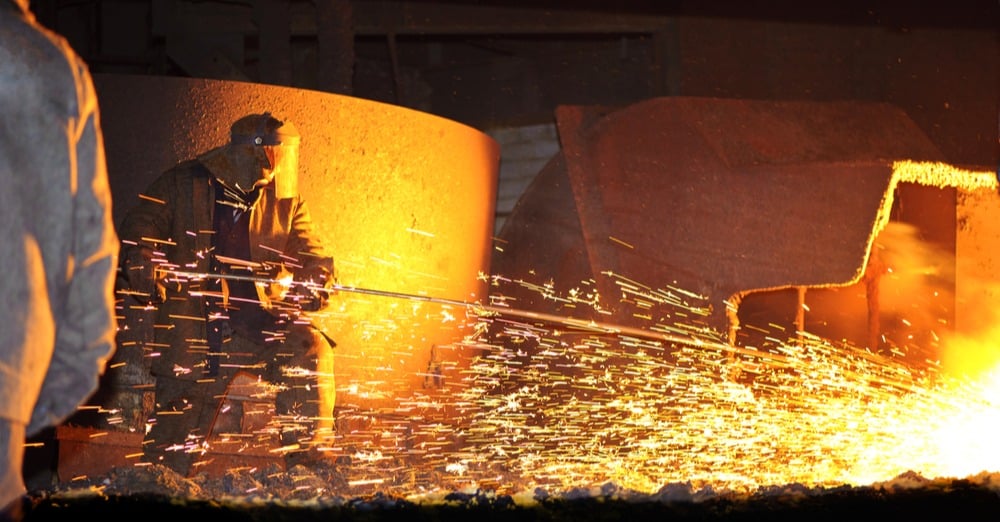 Applications of Daiwa Calorized Lance pipe:
Cutting steel scrap, melting, and refining steel at the Electric Arc Furnace.
Injection of carbon, lime powder, and/or other additives for adjusting grades of carbon steel or special steel.
Removing slag inside the oxygen converter.
Other uses require strong resistance against heat, oxidation, sulfuration, vanadium attack, etc.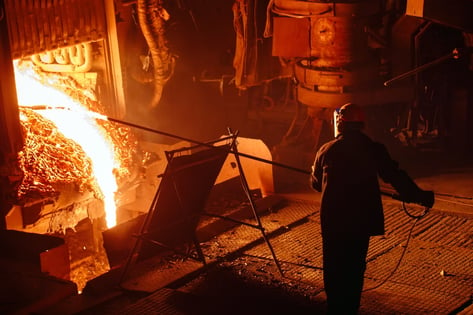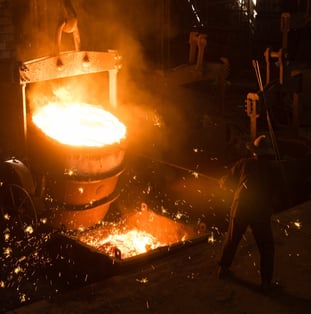 Connection Types of Daiwa CA Lance Pipe
A Calorized Lance Pipe is a significant piece of equipment for melting metal at high temperatures. With about the same connecting objective, each customer has distinct preferences for different connection methods.
Daiwa CA Lance pipes can be connected in 3 different ways:
Screw Socket: you can connect pipes together by hand with a socket and use a small tool like a wrench to tighten the connection. This way of doing can help you to connect pipes quickly and immediately while fully using the Calorized Lance Pipes without remaining anything.


Photo of Connecting 2 Pipes by Screw Socket


Welding: You can use a single pipe or connect the pipes by welding them together to prevent air leakage. We recommend using an inner sleeve when welding the pipes to enhance strength and adhesion between the 2 pipes.


Photo of Welding to Connect 2 Pipes by Inner Sleeves

Pressing Machine: With a higher volume for consumption, you can consider using this type thanks to the good air leakage resistance and easy operation.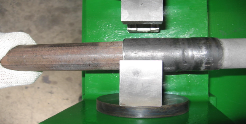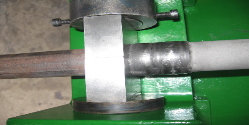 Photo of Welding to Connect 2 Pipes by Pressing Machine
Conclusion
In this blog, we would like to offer brief material on the quality advantages and key uses of Daiwa Calorized Lance pipe in this blog to both broadly introduce to newcomers and review to current customers our main product, Daiwa Calorized Lance pipe.
Please let us support you with additional questions you are having and feel free to contact us through the inquiry page below.

---