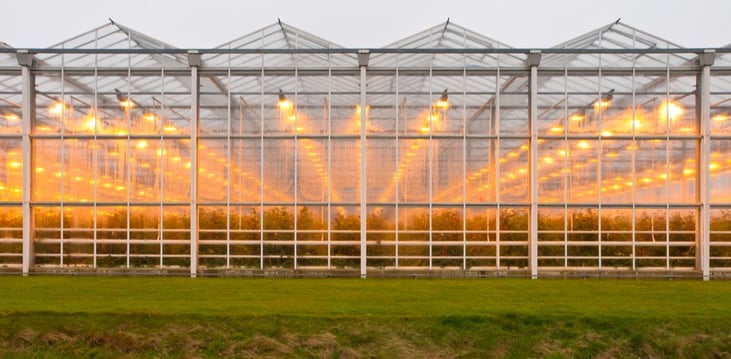 Agriculture has been important throughout much of human history. With the increase in world population, the need for better organic food is increasing as well. Better plants produced by better technology mean that greenhouse construction and materials are also important.
This blog will discuss the history of greenhouses and provide some common types of materials to build your own greenhouse.
History of Greenhouse in Global Agricultural Development
It has been known since ancient Rome to grow plants in controlled environments. Roman gardeners had to devise artificial methods, similar to a greenhouse system, in order to grow the summer cucumber year-round for the emperor Tiberius (AD 14-37).
In Korea, during the Joseon dynasty during the 1450s, an agricultural paper describes the first greenhouses that were artificially heated.
During the 17th century, greenhouses first became popular in the Netherlands and England. Chelsea Physic Garden was the first greenhouse in the UK with stove heating, built to grow medicinal plants in 1681.
During the 1700s, greenhouses were introduced to America. In 1737, Andrew Faneuil, a wealthy Boston merchant, constructed the first American greenhouse. The greenhouse in Washington's Mount Vernon home was built to serve pineapple to guests.
As technology produced better glass and construction methods improved, greenhouse design experimentation continued into the 17th century in Europe. A monumental greenhouse built-in 1789 at the Palace of Versailles is a wonderful example of their size and power. Sam Cocking, a British merchant who traded in herbs, built Japan's first greenhouse in 1880.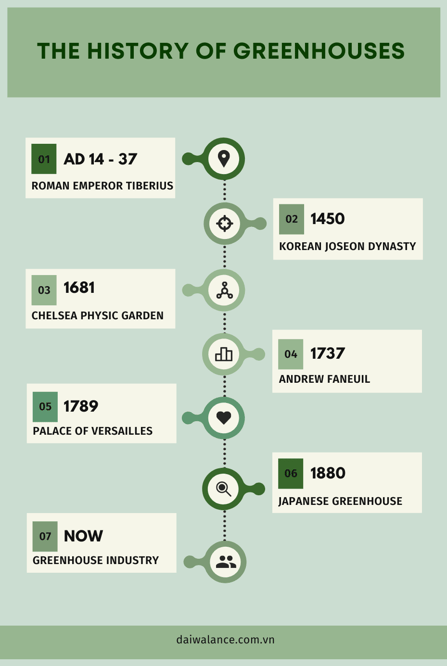 Greenhouse Structural Components
Basic structural components of a greenhouse are:
Covering Materials
Framing Materials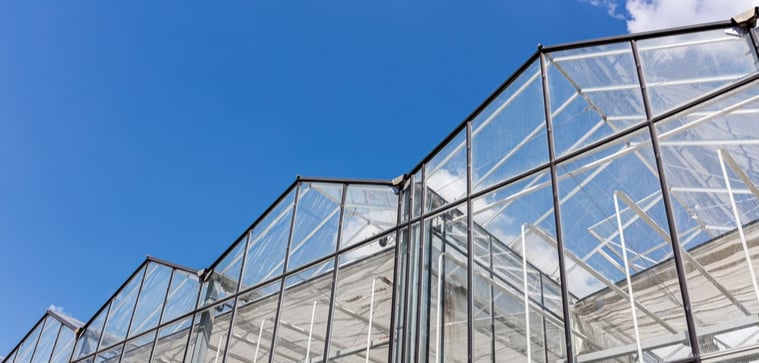 1. Covering Materials:
Depending on the shape of the green house, the aggregate, the crops to be grown, and the growing environment, the products are divided into two categories: soft products such as agricultural vinyl and agricultural PO and hard products such as PET film. In general, they are classified into soft and rigid products.
* Soft Type:
Agricultural PVC Film (PVC): It is characterized by higher heat-retaining properties than other films. It also has high parallel light transmittance, which allows for good coloring of fruit trees. It has moderate elongation, making it easy to stretch.

Polyethylene film (PE): PE film that has been inflated with air is often used to cover commercial greenhouses. Despite the high cost of regular maintenance, PE is the most cost-effective solution for manufacturers because of the cheaper initial investment and fewer structural components required to maintain this covering.

Poly Olefin Specialty Film (PO): Polyolefin-based raw materials are used to make these films. This film is lighter and stronger than agricultural PVC film (PVC), and it has better heat retention, strength, and drip-drip performance. It is, however, tougher and less elastic than agricultural PVC film (PVC), which makes it more susceptible to friction.
* Rigid type:
Polyester film (PET): This rigid film is made from polyester resin and manufactured by biaxial stretching for high strength. The estimated duration of stretching depends on the product but is approximately 7 to 10 years. After stretching, the film shrinks moderately to remove tameness and prevent flapping caused by wind. The film is resistant to cold and heat. An environmentally friendly product that does not emit toxic gases when burned.

Glass: It provides the best light transmission for greenhouse production. The structural components necessary to support glass, as well as the original investment, are, nevertheless, pricey.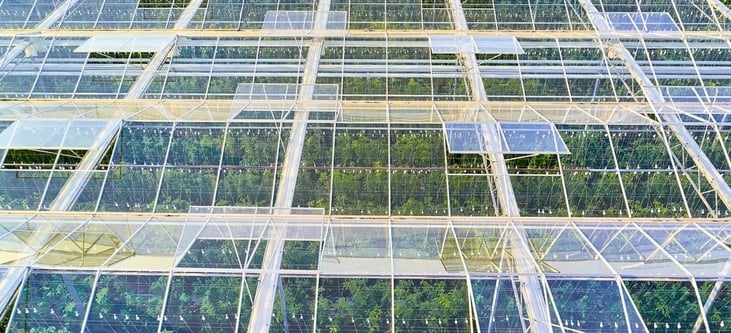 2. Framing Materials:
A greenhouse can be made out of several different materials. Most commonly, wood and steel pipes are used.
In greenhouses, wood is less commonly used because it degrades quickly due to the moist environment. The chemical and a restricted-use pesticide used as a wood preservative for utility poles, have been shown to emit vapors that are potentially damaging to plants. Steel Pipe is recommended to use as Greenhouse Framing Materials due to its performance. It provides a longer lifespan without having any harmful chemicals that make plants absorbed. Additionally, there are steel pipe products that have modern and environment-friendly treatments that can be used for greenhouse buildings.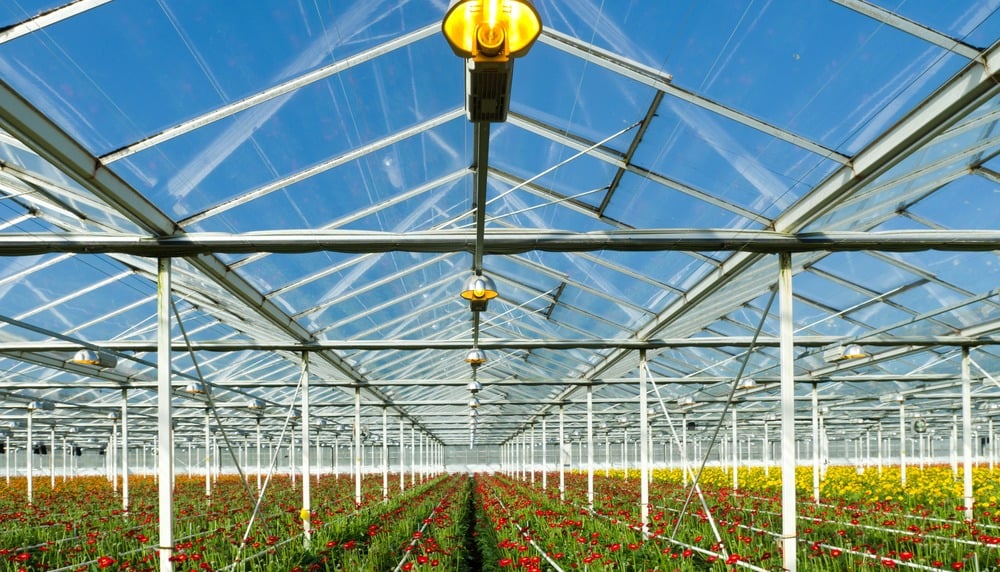 Materials Needed for Greenhouse Construction from Daiwa Lance
Daiwa Color Pipe is made from galvanized steel pipe then coated with polyester inside and outside of the pipe, which is different from painted steel that is only adhesive on the surface, and likely to corrode in a short period of time. With galvanized and polyester coating layers, Daiwa Color Pipe provides a pleasing appearance as well as long-lasting performance against harsh environments that cause metal corrosion.
Color coatings can be applied on round, square, or rectangular pipes, depending on the customer's requirements for specific purposes. This structure will protect the pipes from the effects of the environment and prevent rust from forming. Furthermore, it enables color pipes to last for a long time without needing to be changed or replaced in a short period of time. This will let Color Pipe even last longer and bring no harm to affect the environment during growing plants inside Greenhouse.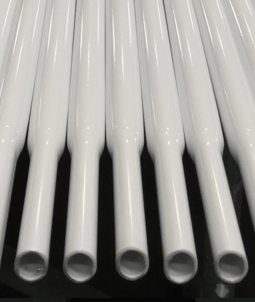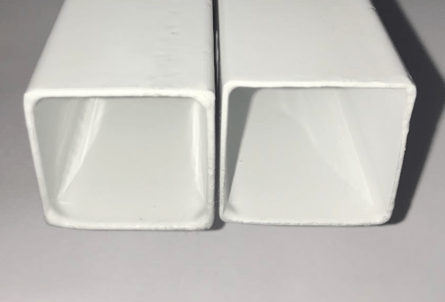 Conclusion
Agriculture is one of the basic major industries among others of humankind. In this blog, we provide you with the contents of Green House development and introduce the materials to make Greenhouse's Framing extend longer its lifespan, also contribute produce organic food for better health.
Now we are selling this color pipe for a winding shaft of vinyl sheet to adjust the temperature of the greenhouse and required long life with severe corrosion circumstances in Japan.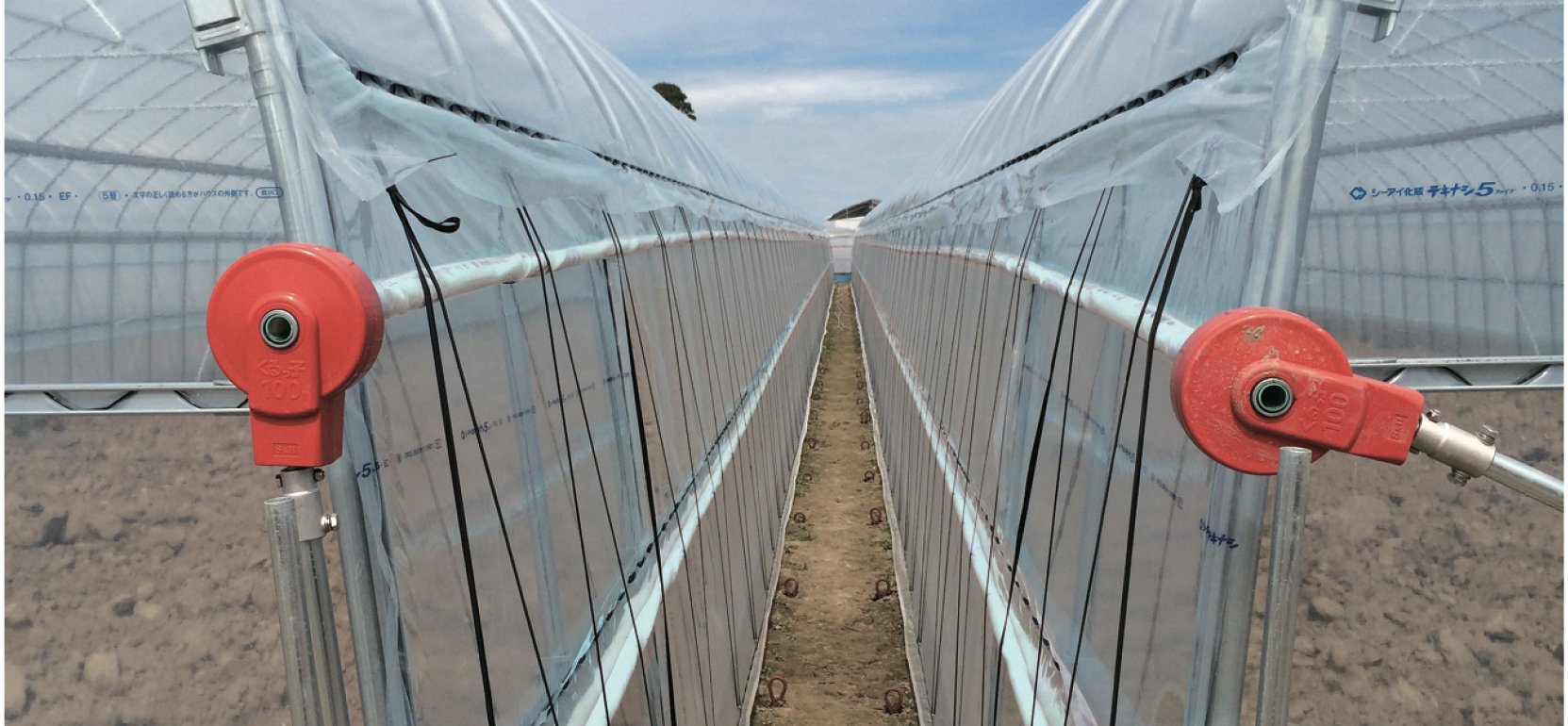 For more details, please feel free to consult with our sales department or sales agent. We are glad to help you to grow your business.
---