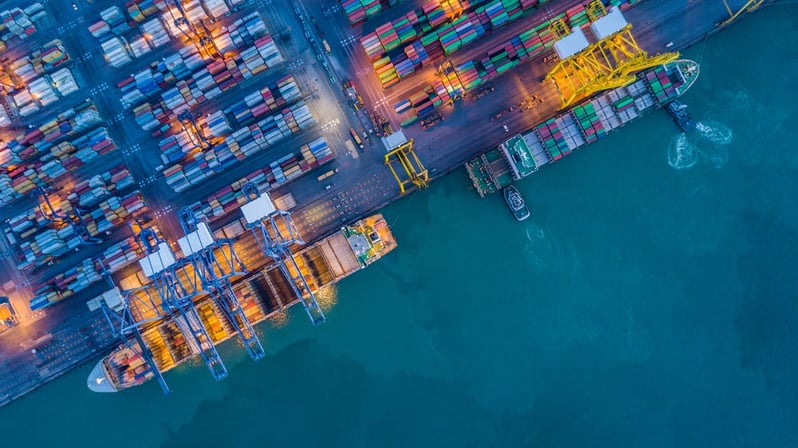 Shipping long distance is letting merchandies going around the world to a lack of unloading equipment on the client's end, using traditional container types takes time and personnel, which is a concern to customers. It is also a challenge to find alternative methods since open-top or LCL containers are expensive. It is neccessary to prevent accidents caused by human error by ensuring that the client fully understands how to handle container loading and unloading.
In this blog, we are proposing appropriate solutions to the client's problems and providing concrete explanations of container loading and unloading steps during transportation to prevent damage to delivered merchandise.

Standard Shipping Container
What's a standard shipping container?
The most typical and fundamental kind of freight container used for cargo shipment is a standardized container. The International Organization for Standardization has established criteria for such containers (ISO). Technical, industrial, and commercial standards are created and published by the ISO, an international organization. Due to their sturdy construction and use of premium materials such as aluminum or steel, potential buyers can carry the cargo safely in these containers. Also, these tough containers are weatherproof and well-equipped to withstand choppy waters.
Also, they are more affordable than competing products, making them the preferred choice for the majority of businesspeople. The market for used containers also sees a lot of demand for standard containers.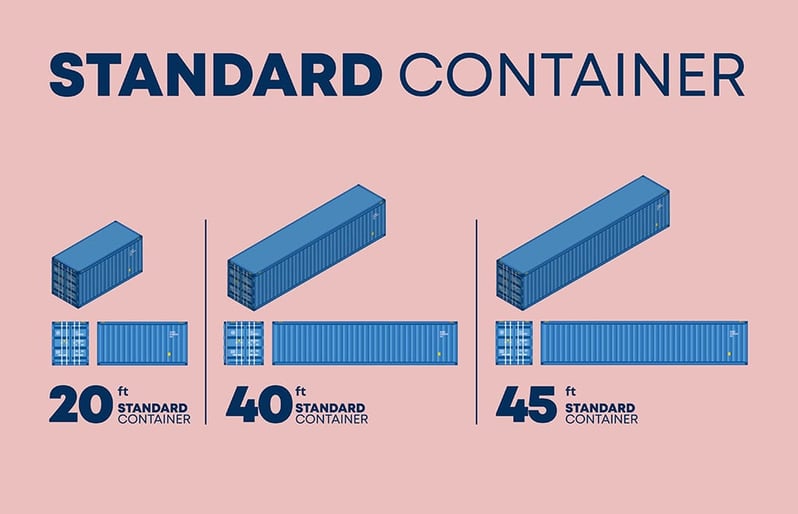 Open Top Container
What is an open-top container?
Instead of a solid roof, open-top containers have an open top covered by a tarpaulin. This makes it possible to load bulky freight from the top, such as lumber and scrap metal. In order to provide flexibility for loading and unloading, open-top containers typically also include end doors like closed containers.

Open-top shipping containers have advantages.
With an open-top shipping container, you aren't constrained by the typical restrictions of standard shipping containers, which can make storing and moving large or unusually shaped things easier.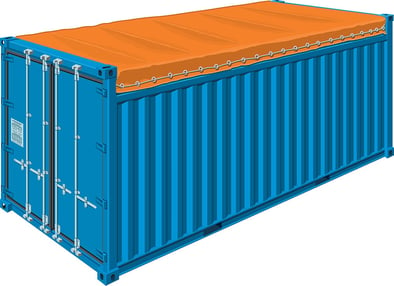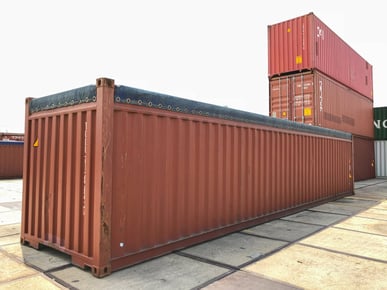 Daiwa Lance Packaging and Shipment
The container is can afford our requirement of size specifications. Our product fits with size and weight for container loading. The main size of the container is 20" in length 5.5meter -- this is our lance pipe standard length, and so it is suitable for packing our products. In some cases, we also can use a 40" container if customers require longer lance pipes, such as 9 - 10 meters. We use an LCL service to load your cargo together with others' cargo in a container. For most orders, we need 3 ~ 4 weeks to prepare the cargo and arrange shipping. The greater the quantity of your order, the longer it will take to prepare the cargo.
FCL (Full Container Load) is a sea shipment in which the shipper can load their goods in the entire container without the need to consolidate goods from other shippers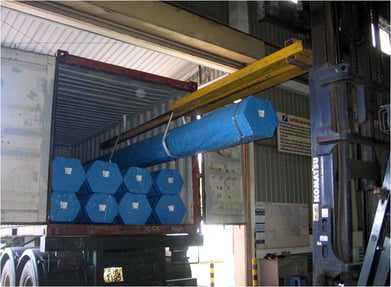 Picture of FCL shipment loaded into a container at Daiwa Lance factory
LCL (Less Than Container Load), as its name suggests, is a sea shipment in which more than one shipper could stuff their goods into one container. The risk of damages, therefore, could be higher by all means. For LCL, the loading and unloading from one container to another container is very dangerous and can damage the products a lot. In this case, fully metal covered packing will be highly recommended.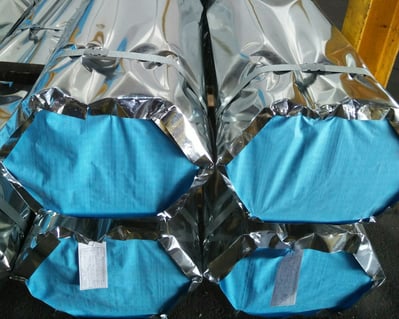 Tools of Loading and Unloading
We suggest our customers should use a forklift tool: to balance the bundle while loading the oxygen lance pipe into the container, we design and use this tool for easy operating safety.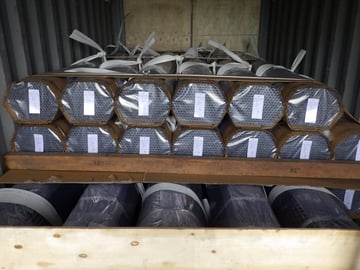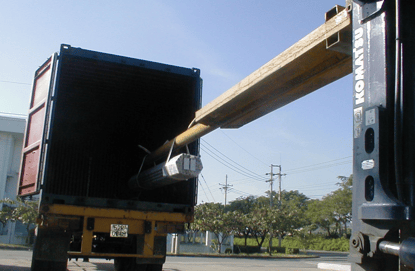 Forklift Tool used for Loading and Unloading Bundle of Oxygen Lance Pipe
To prevent shipping damages in mentioned cases above, heavy-duty packing solutions become indispensable. The loading and unloading from one container to another container is very dangerous and can damage the products a lot. If an oxygen lance pipe is required to have a thread or socket portion, the protection is even more important because customers will use the lance pipe to connect two pieces together to ensure sufficient distance from hot melted iron. In this case, fully metal-covered packing will be highly recommended.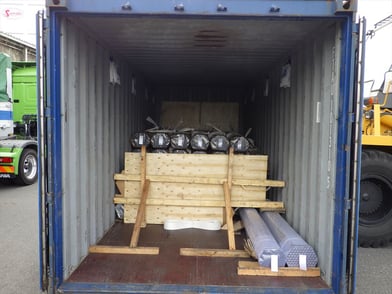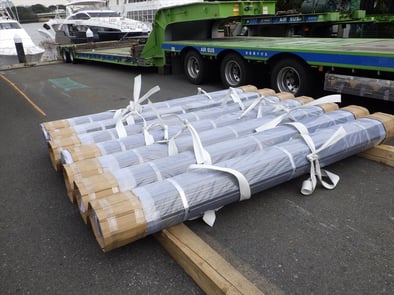 Unloading Daiwa Lance Pipes Bundles without Damages
In case of having No Folklift Tool for Loading and Unloading, we recommend to moving the bundle of oxygen lance pipe as following photos as alternative methods to maintain the quality of the whole pack.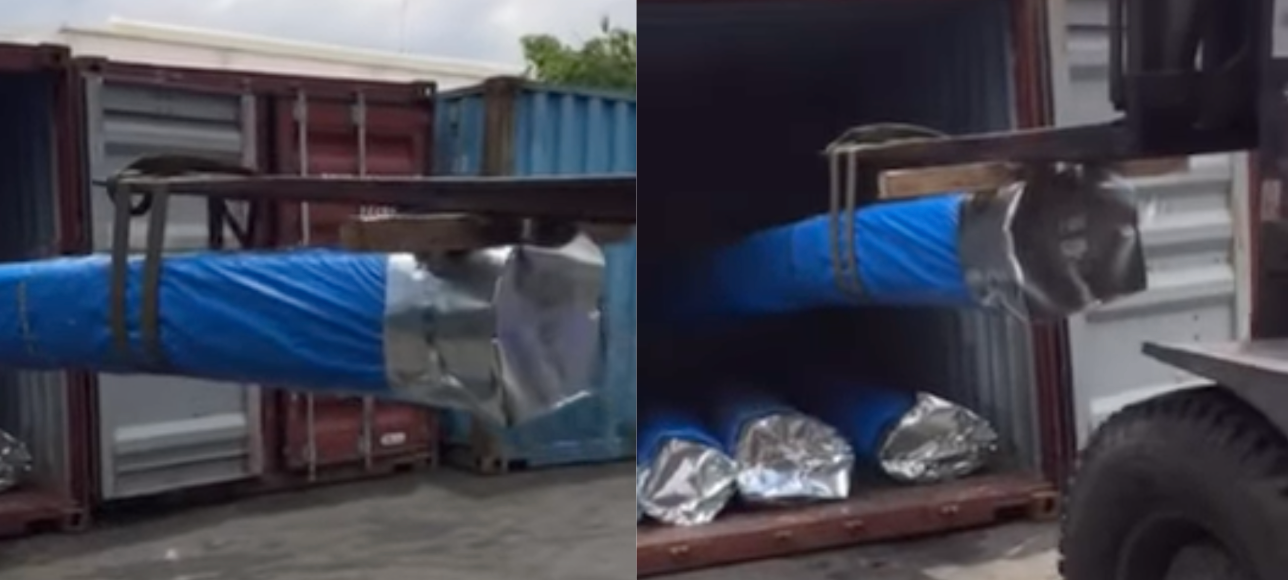 Conclusion
If there are any requests for more detailed information about packaging and loading methods to prevent damage to the threaded parts, please feel free to contact us via the inquiry page.
Please let us support you with additional questions you are having and feel free to contact us through the inquiry page below.
---