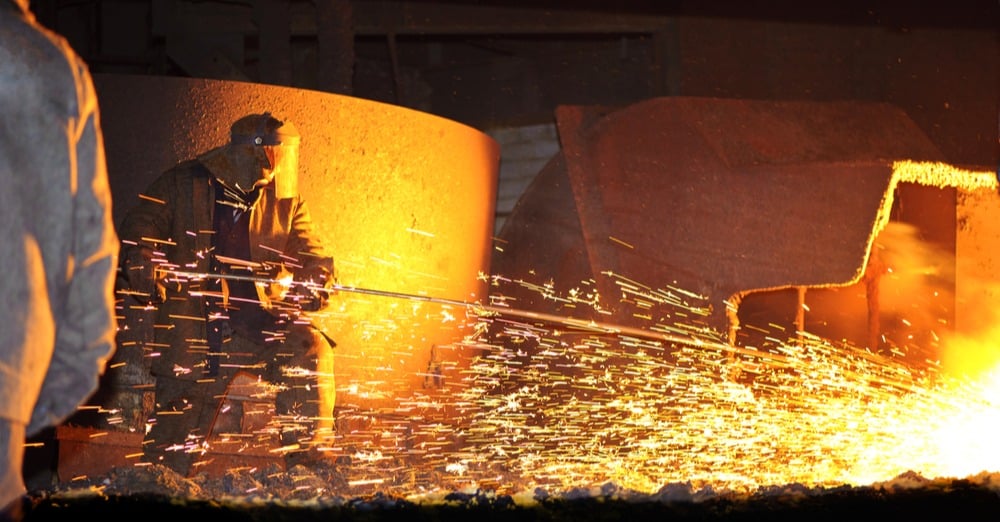 Blast furnaces and electric furnaces are the two types of furnaces used to make steel. The Sustainable Development Goals (SDGs) are supported by electric furnace steel manufacturing, and it is important for people to realize how ecologically beneficial this method is. Steelmaking creates a lot of carbon emissions. The challenge is that new furnace companies are not familiar with Daiwa Lance and our product CA Lance, to know the credibility of Daiwa Lance's brand name and CA lance quality, with an emphasis on achieving SDG goals.
In this blog, we want to build client confidence in Daiwa Lance by providing timely professional and basic knowledge information on the steel market and the contribution of us to SDGs.
About of Us: Daiwa Lance in Viet Nam
The original Daiwa CA Lance Pipe, our main product, was introduced in Japan in 1955. Initially, Daiwa Lance supplied lance pipes with Calorizing Technology for blowing oxygen, carbon dioxide, limestone, and other substances into open hearth furnaces. Fortunately, lance pipes in Europe and Asia received a great deal of support from our customers, which drives us to continue expanding our business to overseas countries.
Knowing that creating a new factory in Asia would enable us to provide products with high quality for customers around the world, we established our first subsidiary on Dec 16, 1996 in Ho Chi Minh City, Vietnam.
In the beginning, the differences in culture and economic advantages between Japan and Viet Nam made it difficult for us to adapt, but eventually factors including convenient location, preferential trade agreements, stable GDP growth, and skilled workers kept us stay.
Daiwa CA Lance
Daiwa Calorized Lance is the oxygen lance pipe, used for oxygen and carbon injection for steel making process mainly with electric arc furnace but also use at the blast furnace. Customers can use this oxygen lance pipe with various applications as below:
Cutting steel scrap, melting, and refining steel at an electric arc furnace.
Injection of carbon, lime powder, and/or other additives for adjusting grades of carbon steel or special steel.
Removing slag inside the oxygen converter.
Other uses of this oxygen lance pipe can provide strong resistance against heat, oxidation, sulfuration, vanadium attack, etc.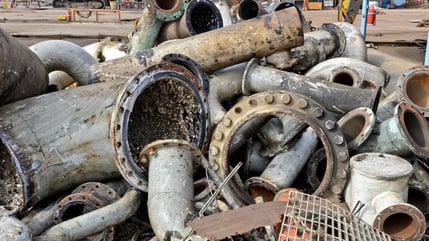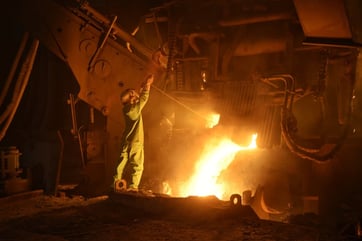 By using Daiwa Lance pipes, there are also other various impacts that could support and bring to the whole steel production process:
Consumption reduced: The time it takes to smelt steel is reduced, which helps to reduce fuel, oil, and gas, which are the main fuels used in steel production.
Heating time reduced: The heating time of the Electric furnace count as tap to tap time, measure the minutes take our produced pig iron from the tap hole of the furnace to the next take out.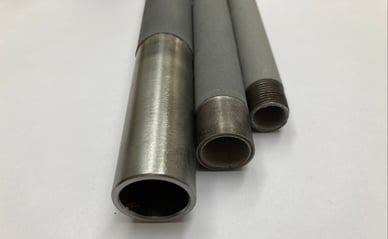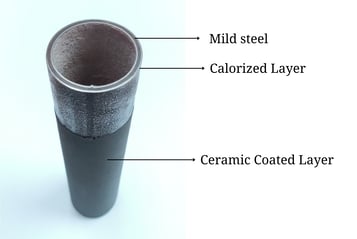 Daiwa Lance's Contribution to SDGs
Steel is produced by 2 types of furnaces that are Blast Furnace and Electric Furnace. Steel production using electric furnaces contributes to the SDGs, and it is ideal for people to understand how environmentally friendly it is. Steelmaking produces a lot of carbon emissions. Averaging 1.85 tons of carbon dioxide per ton of steel produced in 2018, or around 8% of the world's carbon dioxide emissions. For instance, in Japan, this industrial sector is responsible for around 35% of the roughly 1.2 billion tons of CO2 that are released yearly. For around 40% of the emissions from the industrial sector, the iron and steel industry is responsible. Approximately 14% of Japan's entire annual output, or 160 million tons, are produced in this country. The steel sector must cut emissions in order to lower national CO2 emissions.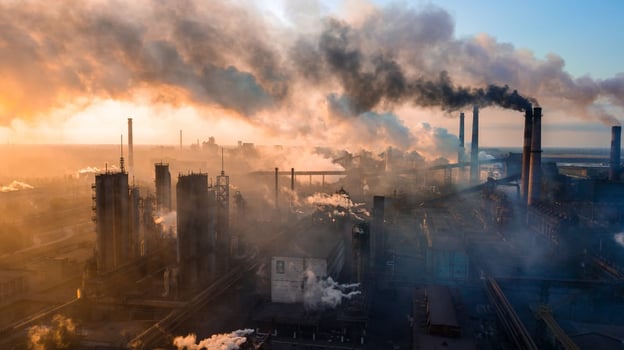 To contribute to make the world stable and balanced with doing less harmful during our production and working environment, we try our best to follow as many as possible the SDGs:
Great and Safe Working Environment:
Every year, we conduct a thorough examination of the average amount of fine dust within our plant, as well as the oxygen level in the office. We control air quality and waste in accordance with SDG 11 and safe working conditions in accordance with SDG 14


Air and Gas Emission Control for both Internal Protection and Contribution to Decarbonization:
There are certain air and gas emissions emitted into the environment throughout the manufacturing process, thus the necessity of Gas control and Emission has to follow the Government Regulation with an Annual Check. Our heating system is properly managed as air waste so that we may safeguard not only our workers' working environment but also contribute to fresh air on Earth.


Water Treatment to Protect the Environment:
After slitting, the edge of the Mother coils becomes Steel Scrap and is utilized as steel production materials for the Electric Furnace. Meanwhile, effluent from the Tubing Mill machine, which includes some oil for manufacturing, is used within the facility without being discharged into the environment and is reused after chemical treatment. To absorb the dust, we have dust collection devices installed within the plants.


Conclusion
If there are any requests for more detailed information about packaging and loading methods to prevent damage to the threaded parts, please feel free to contact us via the inquiry page.
Please let us support you with additional questions you are having and feel free to contact us through the inquiry page below.
---