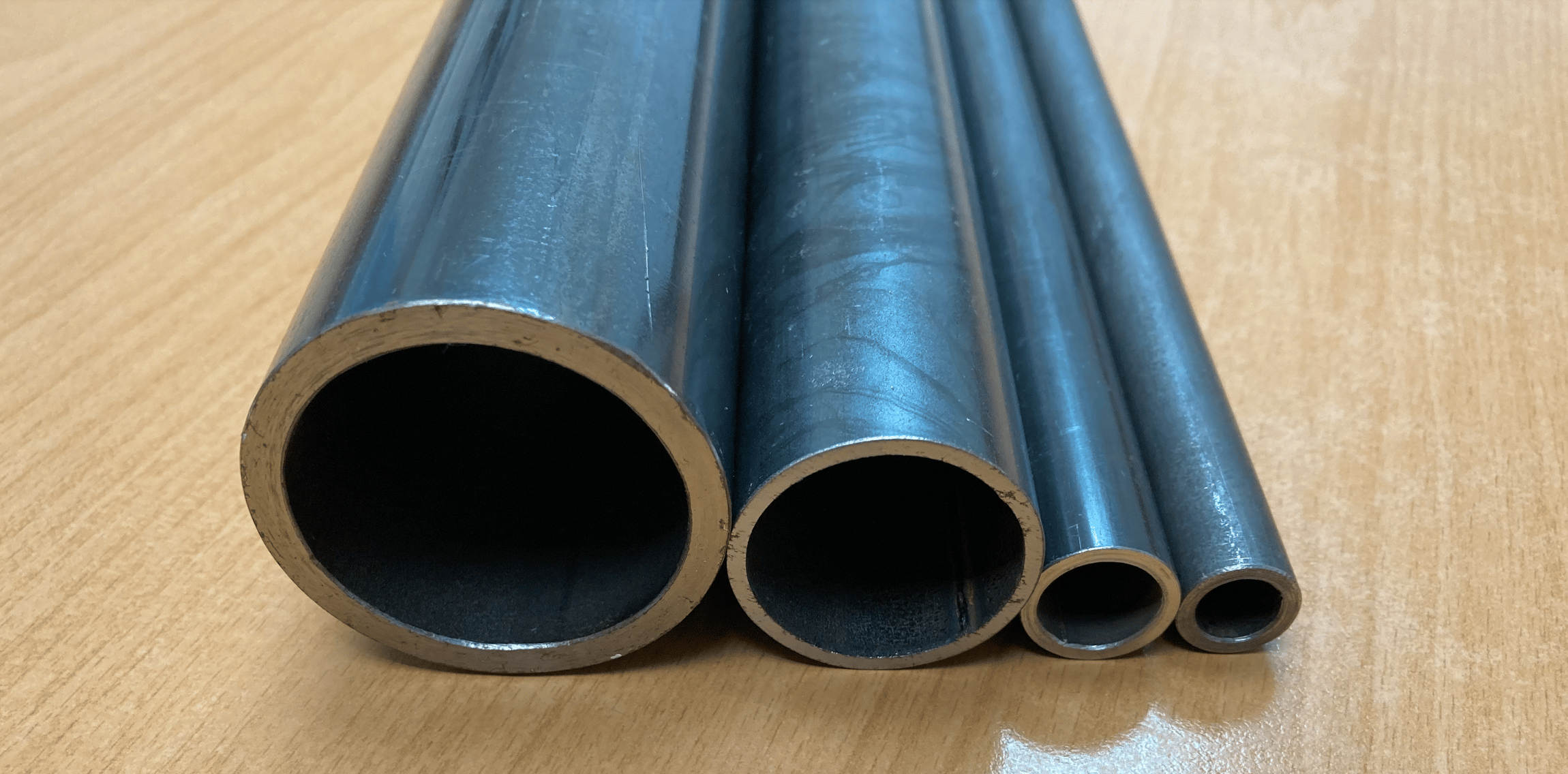 Copper smelter customers are unaware of oxygen lance pipes, which are used as taphole drilling tools in copper smelters. So, it is possible to help customers understand their practical use in copper refineries. By explaining the processing technology of oxygen pipes, it is possible to convince them of the advantages of Daiwa Lance's oxygen pipes, especially mentioned in this blog - Daiwa SC Lance Pipes, which are often used for taphole drilling.
In this blog, you will get an explanation of 3 main reasons why choosing Daiwa Lance Oxygen Lance Pipes would be applicable among various methods of taphole drilling for copper smelters.
Copper Smelters
Copper smelting plants use numerous sulfide oxidizing steps to extract elemental copper from copper concentrates. The smelting process melts the ore, generally extracting the metal and reducing or refining it. To separate the metal from the other components, the smelting process necessitates a large amount of energy.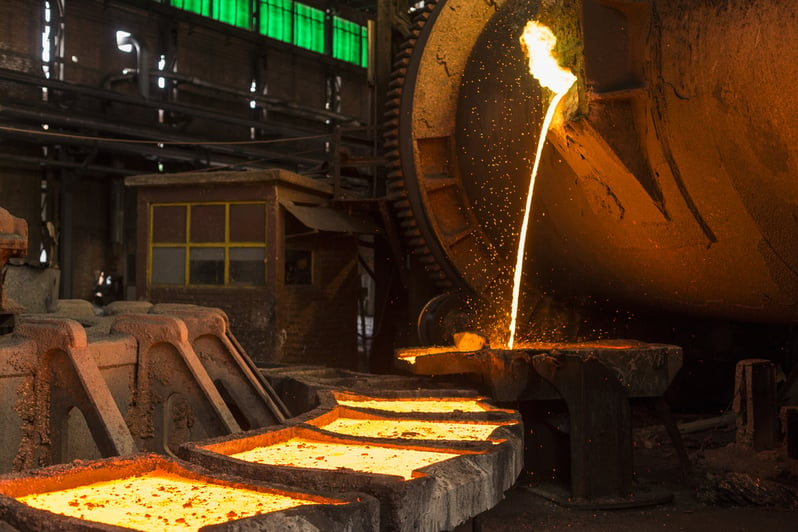 Photo of Copper Smelter Releasing Hot Metal During The Production
A tap hole is an important component of a furnace and smelter. Hot metal and slag are almost continuous by drilling and filling the tap holes on a regular basis, with one of the tap holes always open and two alternate tapings frequently overlapping for some time. When the moment comes to tap the furnace, the tap hole must be opened. It is critical that the tap hole be opened quickly and reliably whenever necessary manually by oxygen lance pipes.
Daiwa SC Lance Pipes
Daiwa Lance produces various types of oxygen lance pipes and one of those is Daiwa SC Lance which can be used for opening tap holes. The word "SC" in the name means "Self-Consuming". SC lances are mainly used for removing stuck slag on converters, and cleaning tap holes on BF (Blast Furnace) and slag doors on EAF (Electric Arc Furnace). First, we select HRC as a suitable material for lancing, then we manufacture SC lances by ourselves using high-frequency electric resistance welding equipment.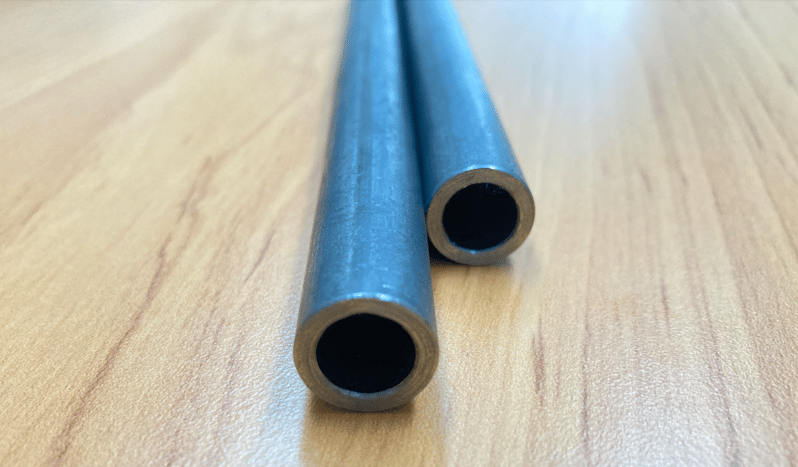 Daiwa SC Lance Pipe at Size 13.8
Daiwa SC Lance is a mild steel pipe that generates a high temperature of over 3,000°C by burning itself and melts solidified steel and slag on equipment. Surface with no oil: opening tap holes are free of oil, grease, and other contaminants on the surface so which bring safety during the operating process. Daiwa Lance can produce and supply small-diameter SC lance pipes with high thicknesses.
Reasons to choose Daiwa Lance's Pipes for Copper Smelters
Daiwa SC Lance is a mild steel pipe that is recommended to use in Copper Smelter due to various advantages:
High Quality for Reliable Use

:

Daiwa SC Lance pipe is a high-quality mild steel pipe made from carefully selected raw materials, welded using high-frequency welding machines, and rechecked for welding leaks using electromagnetic inspection equipment, enabling us to provide reliable, high-quality mild steel pipes.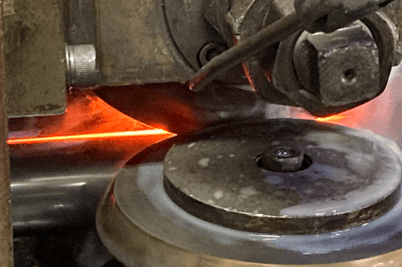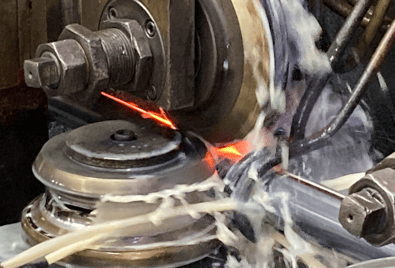 One Part of High-Frequency Welding Machine
Proper Processing: Daiwa Lance controls the products' quality to maintain the usage performance under a strict production process from the beginning of checking the materials for production to the final step of packing and delivering to customers.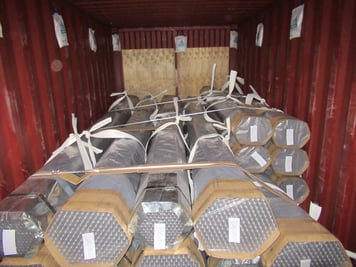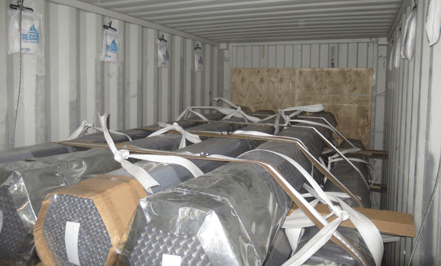 Photo of Packing Precisely and Carefully Placing into The Container



High Safety: Daiwa SC Lance is carefully designed and connected pipe to pipe to minimize Air leakage by various types of connection
*

Plain End

: this type is both pipe ends are plain



*

Threaded End

: b

oth pipe ends are threaded, then fitted with a screw socket and a plastic cap.


*

Swaged End

: both pipe ends are pressed down to reduce the diameter for use with a straight coupling.


*

Pressed Coupling End

: one end of the pipe is fitted with a pressed coupling, and the other end is plain.


Conclusion
Customers of copper smelters are unaware that oxygen lance pipes are employed as taphole drilling equipment in copper smelters. As a result, it is feasible to assist consumers in comprehending their practical use in copper refineries. By discussing the processing technique of oxygen pipes, you may persuade them of the benefits of Daiwa Lance's oxygen pipes, particularly those discussed in this blog - Daiwa SC Lance Pipes, which are frequently used for taphole drilling.
If you wish to know more about our solution for taphole by oxygen lance pipe, feel free to contact our dynamic team to support you during your journey.
---