In Daiwa Lance, under the strict quality control of the production process, we produced various types of Lance pipes to afford customers' requirements. Going with each type of lance pipe, we provide different connection tools to suit the customer's usage purposes. Many customers want to know which connections go with which products comprehensively. In our previous blogs, we provided details of connection information for each type of lance pipe.
In this blog, we will summarize and give you the overall table information with specific examples of connection types to have a general understanding of all Daiwa Lance's connections we are having currently.
Table of Connections for Daiwa Lance pipe
The quality of oxygen lance pipes is definitely important to enhance user performance and provide cost savings. On the flip side, providing a suitable connection for Calorized Lance Pipe (CA), Thermic Lance Pipe (TL) and SC Lance Pipe (SC) will make the operation as fast as the process can be, and so operating time would be reduced to save cost by fully using the lance pipe, time reduction, and safety during operating in front of the furnace. A suitable connection table is made to let customers understand clearly about connection types that Daiwa Lance is currently introducing to customers:
| | | |
| --- | --- | --- |
| No. | Type of Connection | Daiwa Lance Pipes |
| 1 | Threaded & Socket | CA / SC / TL |
| 2 | Press Coupling | CA / SC/ TL |
| 3 | Weld and Use | CA |
| 4 | Plain End | CA / SC / TL |
| 5 | Quick Coupling | SC / TL |
| 6 | Simple Coupling | SC |
CA Lance Pipe Connection
Screw Socket: Operator can connect pipes with thread and socket by using pipe wrench. When using the above-mentioned types of Calorized Lance Pipes, you can connect pipes together by hand with a socket and use a small tool like the wrench to tighten the connection. This way of doing can help you to connect pipes quickly and immediately while fully using the Calorized Lance Pipes without remaining anything.

Welding: we can use a single pipe or connect the pipes by welding them together to prevent air leakage. We recommend using an inner sleeve when welding the pipes to enhance strength and adhesion between the 2 pipes.

Pressing Machine with Press Socket: Press machine can be used to connect pipes using a threadless coupling. With higher volume for consumption, you can consider using this type thanks to the good air leakage resistance and easy operation.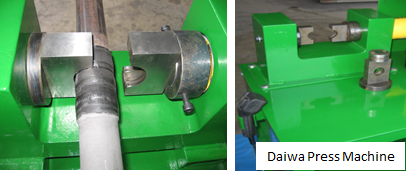 Thermic Lance Pipe Connection
Plain ends -- Some customers prefer to use plain ends Thermic without any connection when one piece is enough to complete the job.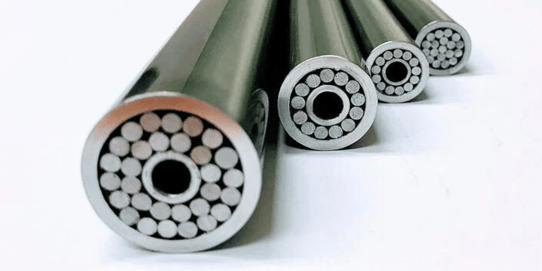 Use with thread & socket: it is easy to connect 2 pipes no need to waste half-used THERMIC. For this type, we use a wrench for tightening while connecting the pipe. Sometimes, we use sealing or rubber sealing tape as other alternatives.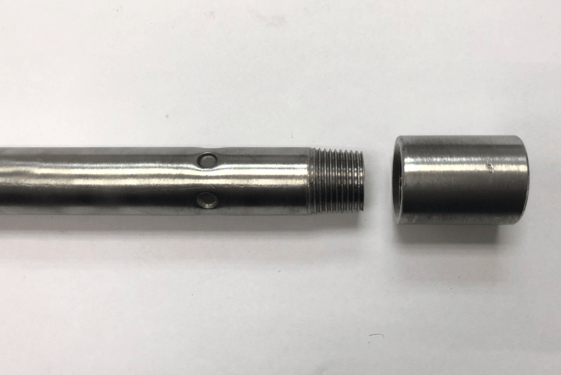 Use with Quick Coupling: it's an easy connection type, by just hitting THERMIC and coupling together to the wall or floor a coup of times then connected. The most popular size for this quick coupling type is ¼"(OD 13.8mm) x Length TYPE-T.

SC Lance Pipe Connection
Some of the connection of SC Lance pipe are similar to Daiwa Calorized Lance and Daiwa Thermic Lance, including Threaded & Socket, Press Coupling, and Plain End. For the Simple Coupling connection, it is special one used for Daiwa SC Lance pipe as below drawing.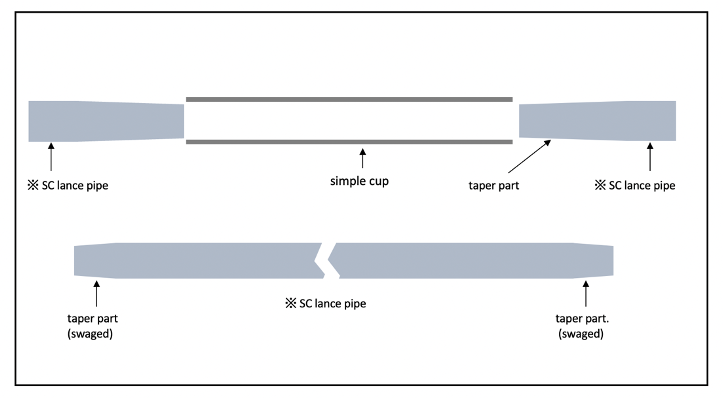 Conclusion
By using Daiwa Lance pipes, there are also other various impacts that could support and bring to the whole steel production process. Besides the quality of lance oxygen lance pipes, Daiwa Lance also can provide various types of connection that can boost the performance to save cost and reduce operating time.
If you wish to know more about the suitable oxygen lance pipe, feel free to contact our dynamic team to support you during your journey.
---