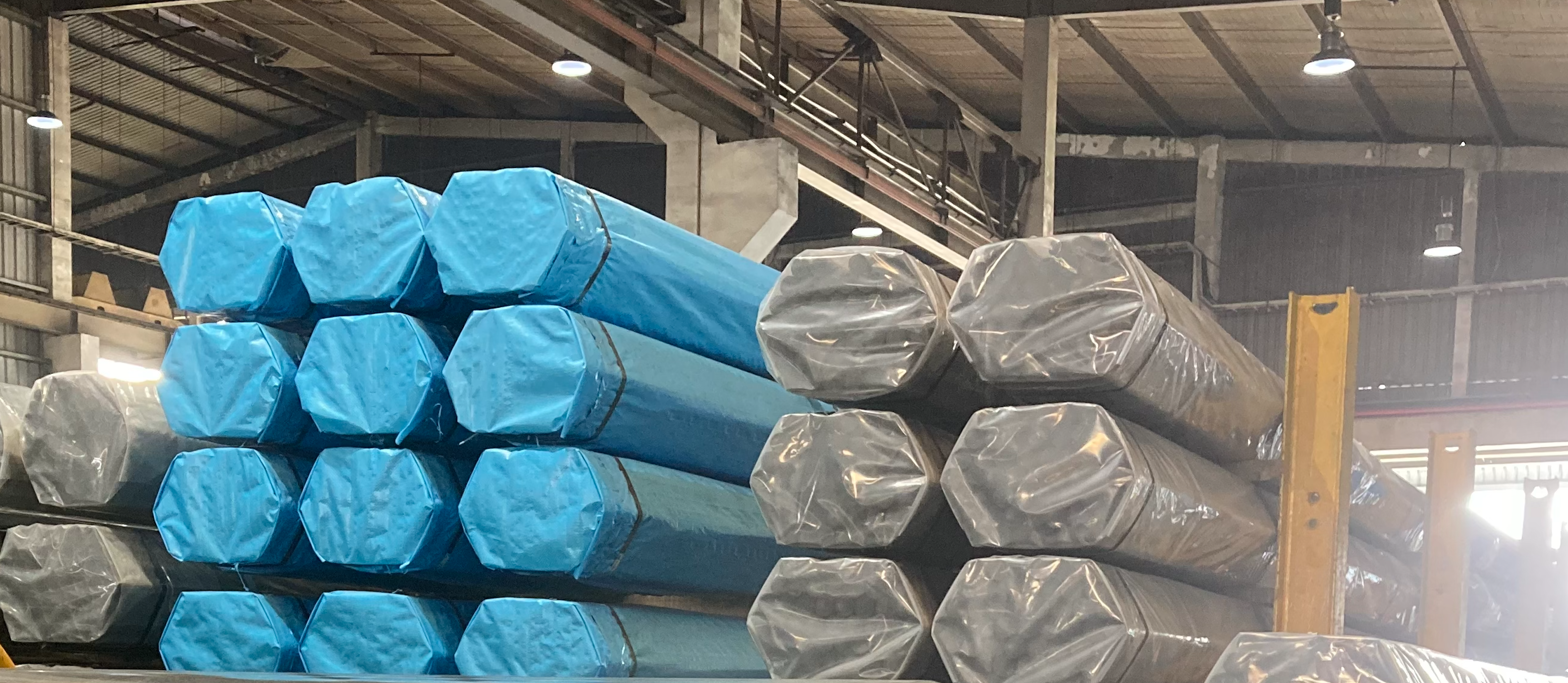 Customers may purchase lance pipes with confidence after learning about the causes of thread damage and packing solutions to safeguard oxygen lance pipes from damage during shipment. Ideally, understanding the causes and prevention of thread crushing will allow for the effortless distribution of lance pipe bundling. A customer's manufacturing activities are hampered due to the incidence of thread collapse caused by packing damage during long-term transit. The problem reoccurs, but the consumer has no idea how to keep the thread from collapsing. When a thread get damaged, it takes a long time to figure out what went wrong and how to fix it.


In this blog, we will introduce the materials and tools that Daiwa Lance use for packaging and the specifications of packing to protect our product before shipment. Also, we provide our recommendation in case of no tool to support loading and unloading situation to protect oxygen lance pipes effectively.
Materials and Tools for Packaging
Cardboard: In terms of transportation, cardboard is also incredibly robust, making it the perfect commercial packing medium. It aids in the prevention of moisture infiltration into the product; this is critical for items that must resist extended transit durations, as well as safeguarding products.
Cardboard as Covering material for Packing Daiwa Lance oxygen lance pipe
Blue Sheet / Transparent Sheet (Polyethylene Protection Cover Sheet): Polyethylene Plastic Sheets are the primary option in engineering because of their simplicity of manufacturing and weldability. Polyethylene Plastic Sheets feature high mechanical qualities and chemical resistance, as well as low wear and great impact strength.
Blue Sheet as Main material for Packing Daiwa Lance oxygen lance pipe
Transparent Sheet as Alternative material of Blue Sheet
Plastic Cap: to cover and protect 2 heads of the oxygen lance pipe to maintain the quality during delivery.

Plastic Cap with Various Sizes to Protect Oxygen Lance Pipes' Heads
Steel Sheet: in some special cases, to protect 2 sides of the bundle, especially for LCL shipments, steel sheet will be used to protect the whole bundle.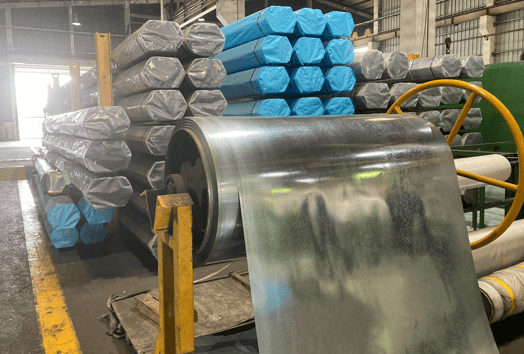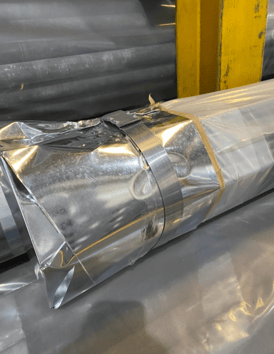 Steel Sheet for Double Protecting the Whole Bundles
Forklift tool: to balance the bundle while loading the oxygen lance pipe into the container, we design and use this tool for easily operating with safety.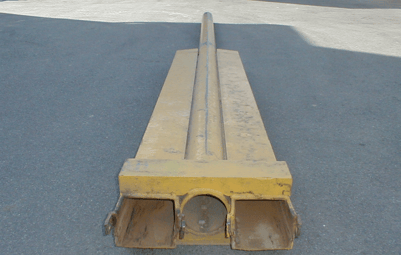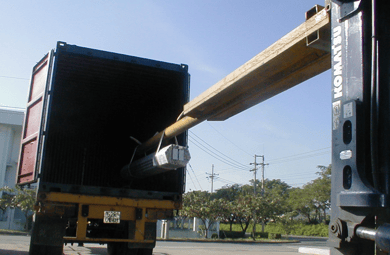 Forklift Tool used fo Loading and Unloading Bundle of Oxygen Lance Pipe
Main Way of Loading Specification
During shipping, there are cases of dropping the bundle to the ground and it causes damage to those oxygen lance pipes.
Improper stowage or mishandling could occur when:
The cargo is delivered to the CFS yard where terminal operators take care of vanning.

The cargo is loaded or unloaded at the transit port.

The cargo was de-vanned at the destination by port workers.
To prevent shipping damages in mentioned cases as above, heavy-duty packing solutions become indispensable. The loading and unloading from one container to another container is very dangerous and can damage the products a lot. If oxygen lance pipe is required to have thread or socket portion, the protection is even more important because customers will use the lance pipe to connect two pieces together to ensure sufficient distance from hot melted iron. In this case, fully metal covered packing will be highly recommended.
In case of having No Folklift Tool for Loading and Unloading, we recommend to moving the bundle of oxygen lance pipe as following photos as alternative methods to maintain the quality of the whole pack.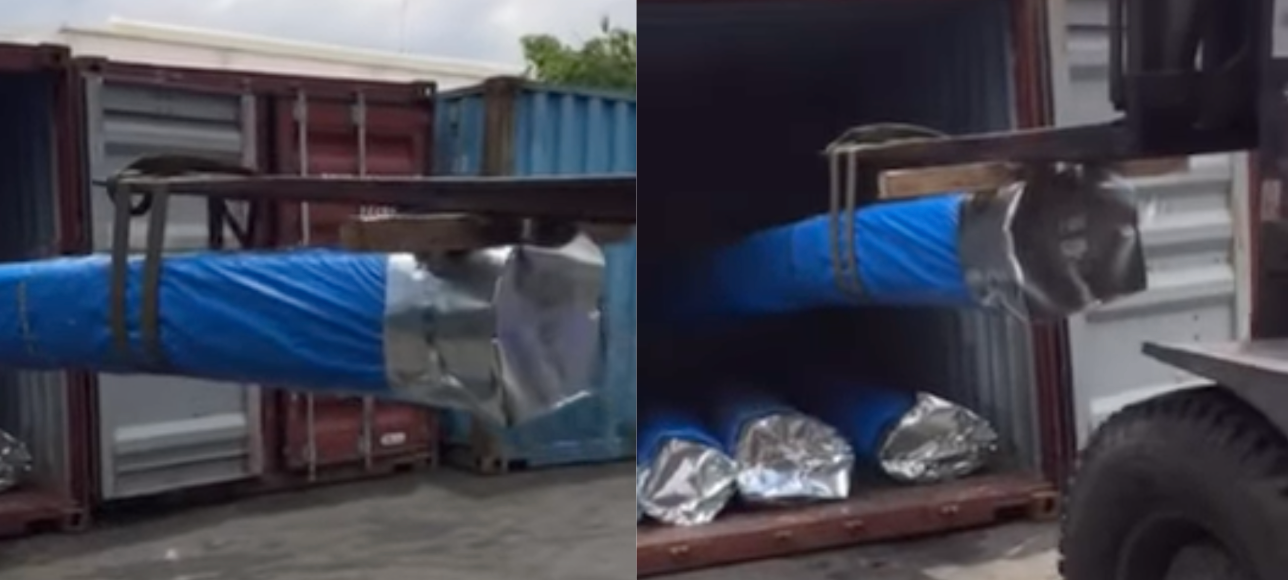 Loading and Unloading Bundle of Oxygen Lance Pipe without Folklift Tool
Specific Way of Loading Specification for LCL shipment
The process specific way is we make the bundle. Then, we use cardboard to protect the end of the pipe and cover the bundle of oxygen lance pipe with a transparent/blue sheet. Then we use the steel sheet for double protection of 2 heads of bundle to protect the quality of the oxygen lance pipe.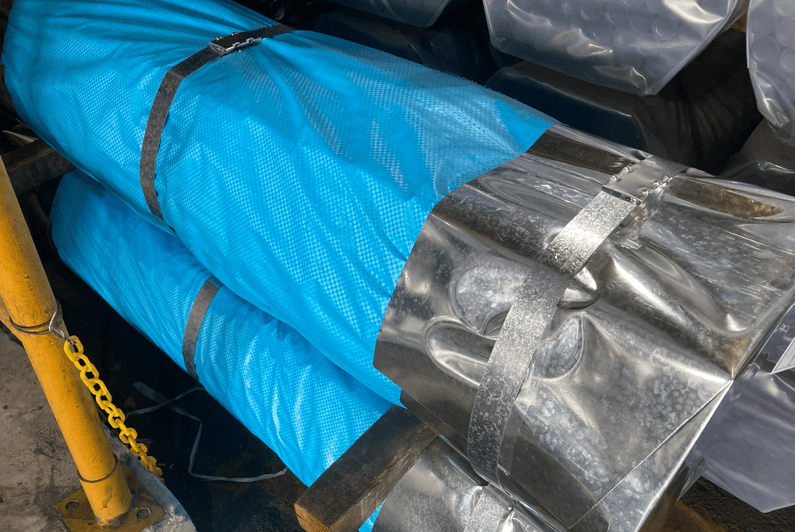 Photo of the Special Way of Packing - Steel Steel Covering Whole budle with 1 layer of Blue/Transparent Sheet
Conclusion
After learning about the reasons of thread damage and packaging options to protect oxygen lance pipes during transport, customers may buy lance pipes with confidence. Understanding the causes and prevention of thread crushing will, ideally, allow for the easy distribution of lance pipe bundling.
If you wish to know more about our solution for protecting oxygen lance pipe shipped to final destination without any damage, please contact our dynamic team to support you during your journey.
---