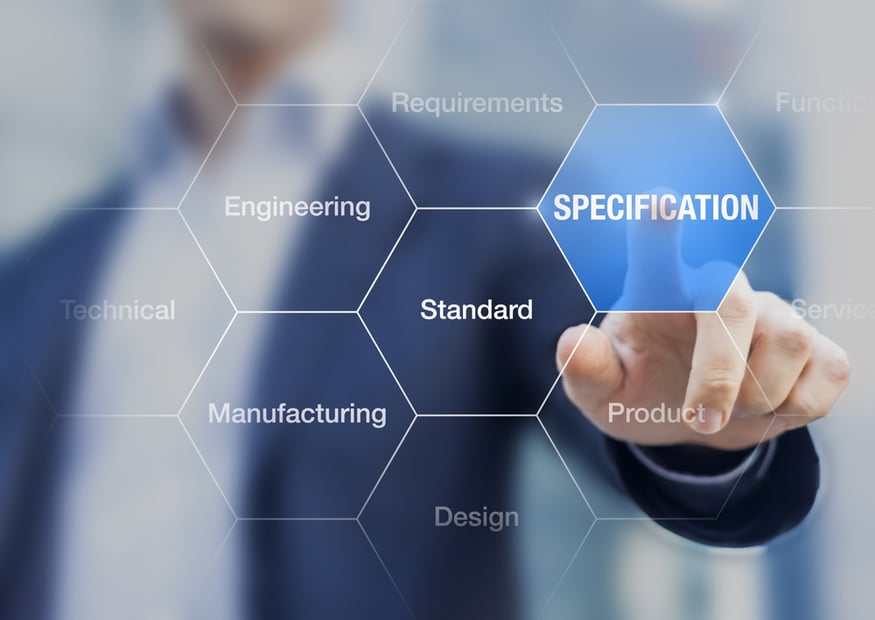 For steel manufacturing process, there are so various types of Calorized Lance Pipes used as consumable material . So it is difficult to know which types would be suitable for customers' furnace and customers preferable usages. When considering buying Calorized Lance Pipes, customers have a lot of questions related to the technical specifications and need us to provide them with sufficient knowledge. Customers want to feel relieved after they comprehensively understand all the factors that affect the quality and practical application of Calorized Lance Pipes.
We'd like to introduce the most common criteria when buying Calorized Lance Pipes, so that customers could know which factors to consider before making a decision to purchase after reading this blog.
Types of Connection of Calorized Lance Pipe
A Calorized Lance Pipe is one of the important equipment for high-temperature melting metal. With the same purpose of the connection, each customer requires their own preferable demands on different connection types. There are 6 types of connections with same purpose depending on customers requirement and preferable usages.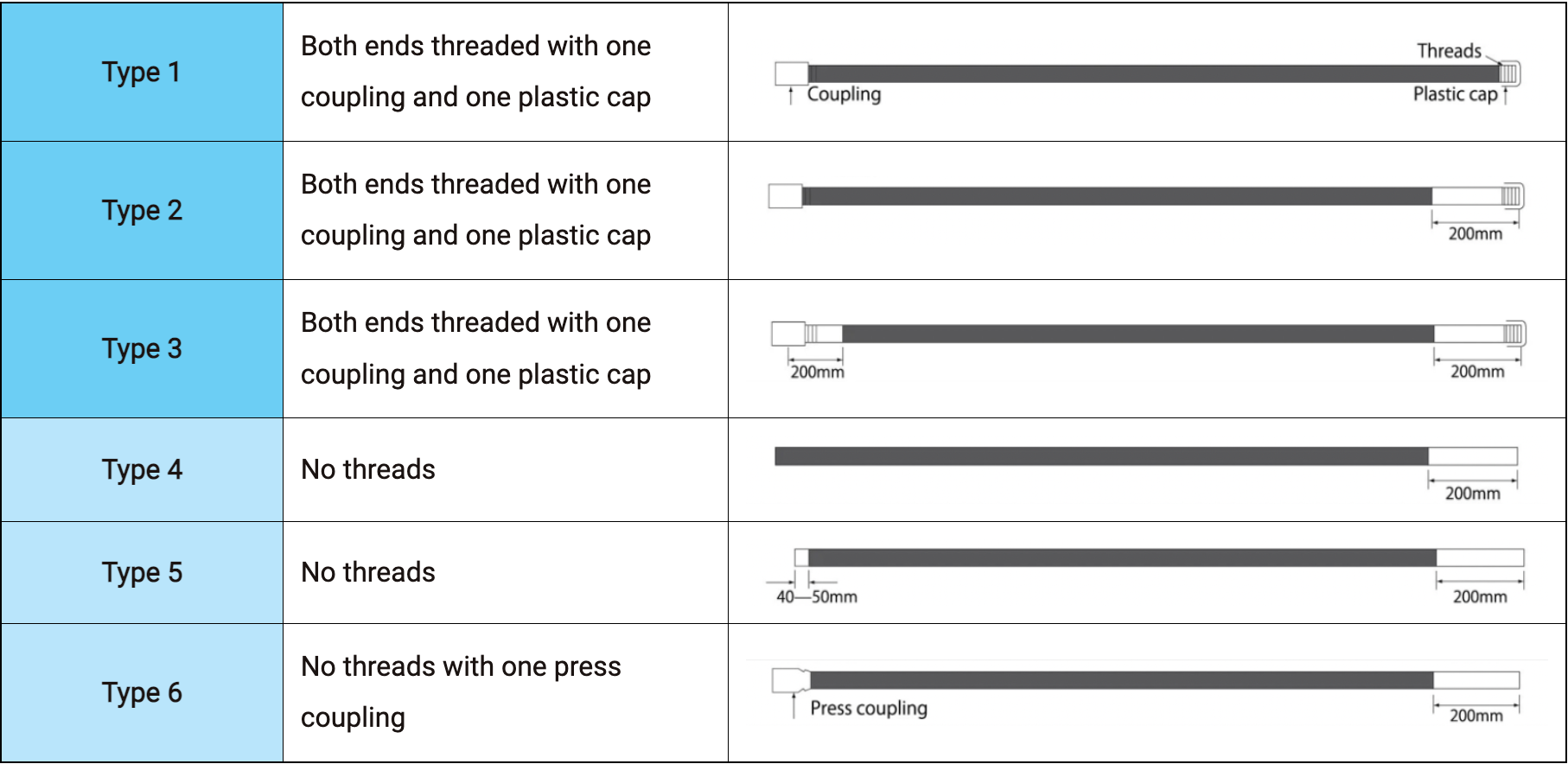 Calorizing Lance Pipes of type 1, 2, 3 will include both ends threaded with one coupling and one plastic cap. This way of doing can help you to connect pipes quickly and immediately while fully using the Calorized Lance Pipes without remaining anything.

With Calorized Lance Pipes of types 4 and 5, the pipes will be designed and produced with threadless ends subject to customers' preferable requirements. You can use a single pipe or connect the pipes by welding them together to prevent air leakage.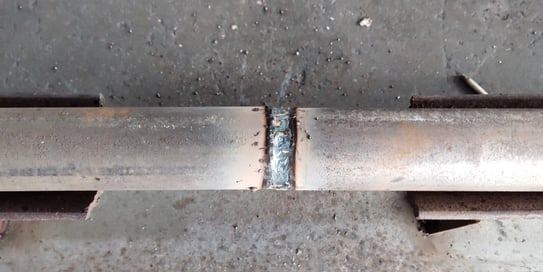 The above photo is Welding Process to connect 2 pipes
For type 6 we need a Press machine to connect pipes using a threadless coupling. With a higher volume for consumption, you can consider using this type thanks to the good air leakage resistance and easy operation.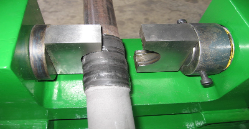 The above photo is Process of Using Pressing Machine to connect 2 pipes
Technical Specification
OD:

Tubing is measured by the OUTSIDE DIAMETER (O.D.), specified in inches.

We can supply the OD of Calorized Lance pipe from 6 mm to 60 mm, and also we recommend that


For tapping purpose, the OD 17.3 mm or smaller would be recommended.
For oxygen injection, it depends on the size of furnace - the recommendation for OD of Calorized Lance pipe is between 21.4 mm - 33.3 mm

For carbon powder injection, it's better to use the Calorized Lance pipe with OD 42.0 mm or bigger.
Length: our available standard length for Calorzied Lance pipe production is 2.75 m - 5.5 m. Depending on customer's processing space in front the furnace and other additional requirement, the length would be produced for your availability.



Thickness of Calorized Lance pipe that Daiwa Lance can produce is between 1.5 mm - 3.9 mm

Thickness of Ceramic Coated Layer: we can provide single, double

, or triple layers depending on customers requirement. Our Calorized Lance pipe is designed and recommended to use with single Ceramic Coated layer. Some customers who are afraid of taking electric shock during processing sometimes request double and triple layer, however, price of Calorized lance would highly increase, even the weight would not be heavier much.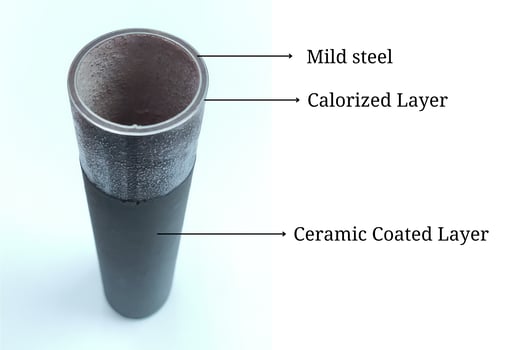 We can arrange the delivery by maritime containers or by trucks depending on your location. Depending length of Calorzied Lance pipe, we use 20' or 40' containers to stuff cargo and ship it to you. We use an LCL service to load your cargo together with others' cargo in a container. Besides, we have a stock of lance pipes in Europe and Japan where the cargo can be delivered quickly to your place by trucks. For most orders, we need 3 ~ 4 weeks to prepare the cargo and arrange shipping. The greater the quantity of your order, the longer it will take to prepare the cargo.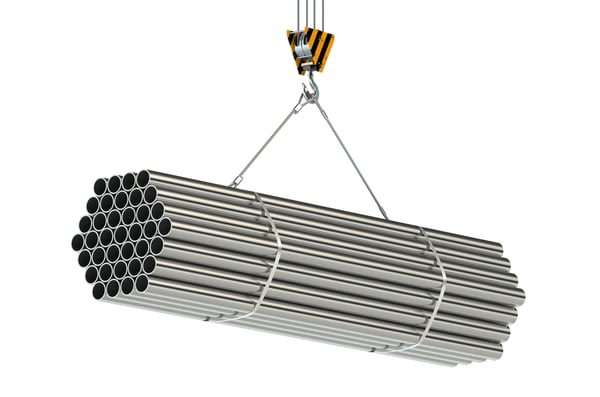 Conclusion
Calorized Lance Pipes come in a wide variety of kinds and are utilized as consumables throughout the steel production process. It is so challenging to determine which varieties would be appropriate for customers' furnaces and preferred uses. Customers who are thinking about purchasing Calorized Lance Pipes have a lot of questions about the technical details and depend on us to provide them with enough information.
If you wish to know more about lance could be suitable with your purpose during steel production process, contact our dynamic team to get more precise information. We will support you during your production journey with the best performance.
---