Vietnam's major steel mill keeps HRC price for August shipment at US$1,020/MT same as July shipment's level.. The price of HRC in CHINA unstable, the price of steel products in other regions keep going up with shortage supply and steady demand.
Japan - Vietnam - Asia
Japan – Spot price of carbon steel sheets in Japan domestic market increase further last week with supply tightness. The price of HRC cut sheet was transacted at US$1,050/MT, up by US$36/MT on week and US$136/MT higher than the price a month ago.
Vietnam – A major domestic blast steel producer, Formosa Hatinh Steel announced to keep the same price for August shipment at US$1,020/MT same as for July shipment while another domestic steel producer Hoa Phat Steel offers HRC around US$1,010/MT CIF basis for July shipment. On the other hand, imported HRC from other nations is offering in Vietnam at higher levels: Chinese HRC is offering at 1,050/t CFR levels, Japanese HRC offers stand around $1,150/t CFR, Indian HRC price at around $1,000/t CFR, Russian HRC offers at $1,100/t CFR.
Asia – China domestic HRC price slipped around US$13/MT in one week to come down at US$855/MT level including VAT 13% on June 18 due to slower demand from local buyers. However, Chinese steel mills keep offer HRC price for export more than US$1,000/MT FOB because of the rebound in HRC futures prices on the Shanghai Futures Exchange.
Europe – Price of domestic HRC increased by US$18/MT in the week ended on June 18, but trading activity was slower with limited volumes were offered on the market. The HRC price in Northern Europe was offered at US$1,336/MT Ex-work, an increase of US$82/Mt in one month. But the HRC price in Central Europe was offered even higher at US$1,425/MT Ex-work and steel producers have no intention of cutting HRC prices as orders are fully booked.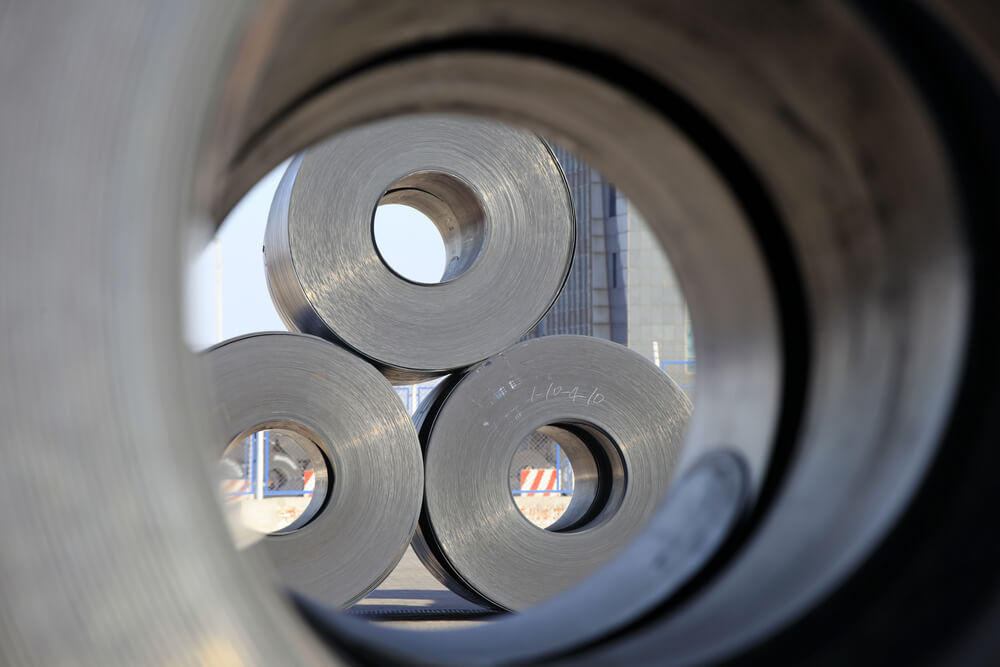 U.S.A.
America – Price for HRC in the US rose back and remained at a very high level at US$1,850/MT on June 21 because of the supply shortage. The price level is US$90/MT or 5% higher than the HRC price on May 26. On the other hand, prices for flat-rolled steel products imported into South America increased in the week ended Friday June 18 amid reports of higher freight rates and more expensive deals under steady demand.
---