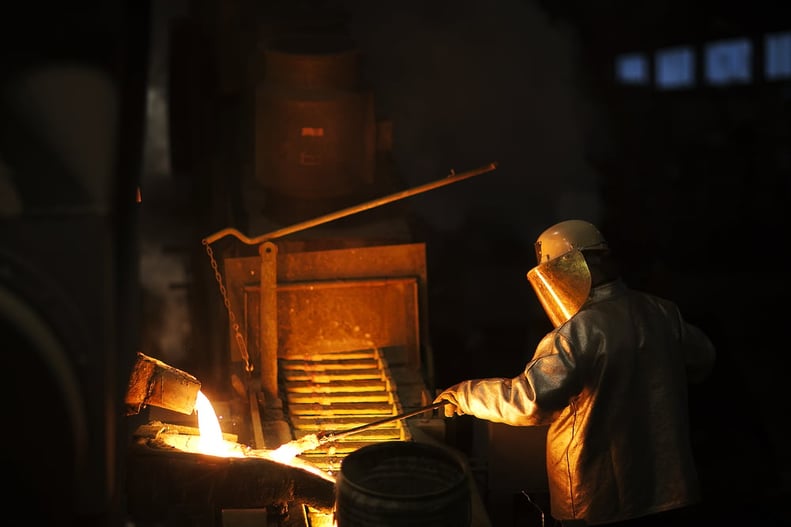 There are numerous requirements to improve performance by blowing oxygen gas to reduce Fe contents during the smelling of silicon metal since Fe is un-pure material for silicon metal and mild steel pipe lance pipe is not suitable for making high grade silicon metal. Customers may better comprehend their role in the manufacture of Silicon Metal if the general applications of Aluminum Lance Pipe are described. In this blog, we are going to show you the real performance of Aluminum Lance Pipe in the manufacturing process.
Aluminum Lance Pipes Production with SDGs
Following The Human Rights Guide to the Sustainable Development Goals (SGD), Daiwa Lance is on a quest to safeguard the environment while also growing its company. Aluminum lance pipe is used for silicon metal which is the basic material for solar panels, together with semiconductors and others. Due to the conflict between Russia and Ukraine, many countries have back to using coal which exhausts a lot of CO2 gas and makes our earth heat up for last year. Many people and countries overcoming the supply shortage of natural gas from Russia, and now time to think overcome from CO2 emissions. Solar energy is one of the solutions for that and silicon metal production is much more important for SDGs activity.

Additionally, their durable and corrosion-resistant properties make them a cost-effective choice in the long run. The use of Aluminum Lance Pipes in silicon metal production is a smart choice that ensures a more efficient and effective refining process and contributes to reducing CO2 following SDGs Global Goal.
Daiwa Aluminum Lance Pipe Production and Delivery Time
We place an order to our partner company for aluminum tubes, then process to aluminum lance pipe.
In a normal situation, it would take around 45 days for production and transit time ( Europe area 30 to 40 days, Brazil 50 days) depending on your area. If you want to know the precise time to receive your order, please feel free to contact our dynamic team to support your plan.

Daiwa Lance can produce various sizes of Aluminum lance pipe and the current Size of Aluminum Lance pipe used for Silicon Metal Production


AL PIPE OD 17.0 x 3.0mm x 3.0M
AL PIPE OD 17.0 x 3.0mm x 5.0M
AL PIPE OD 17.0 x 3.0mm x 5.5M
AL PIPE with Ceramic coating OD 17.0 x 3.0mm x 5.5M
AL PIPE with ceramic coating OD 21.0 x 4.0mm x 5.0M
There are 2 types of connection we've made for Aluminum Lance Pipe which are Sockets and Press-Coupling.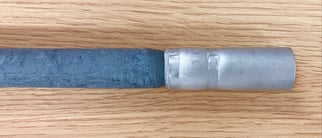 Aluminum Sockets and Aluminum Press Coupling connecting Daiwa Aluminum Lance Pipes with Coating
Real Performance of Daiwa Aluminum Lance Pipe
With a silicon metal furnace capacity of 4 - 5 tons per heat and smelting, the temperature is around 1,650℃ - 1,800℃. With Oxygen blowing time in normal circumstances at 3 - 7 minutes/ heat, it would take 1pcs of 5.5m per heat. When the furnace is in good working condition, only needs to blow oxygen for 2 - 3 minutes per heat, it takes 0.5 pcs of the size 3m per heat. Average consumption of Ceramic coated Aluminum pipe 1/2" x 5.5m: 0.75 pcs per heat, which is sometimes 0.5 pcs per heat, sometimes 1 pcs per heat depending on the usage control of the operator. Please reach out to us to have better research and let our dynamic team support you for better performance by using Daiwa Aluminum Lance pipes.

Conclusion
It is crucial for aluminum firms to know precisely what kind of Daiwa lance pipe may be used for each stage of manufacturing in order to save expenses and increase productivity.If the general uses of Aluminum Lance Pipe are explained, customers may be better able to understand their function in the production of Silicon Metal. The benefit of oxygen flowing through a lance pipe is that it lowers the iron content of silicon and enhances the quality of silicon-based goods. We're going to demonstrate the actual performance for you in this blog.
For more details , please feel free to consult with our sales department or sales agent. We will always do our best effort to serve for you.
---