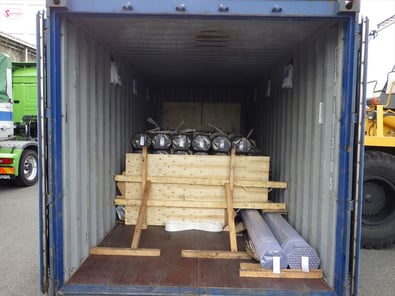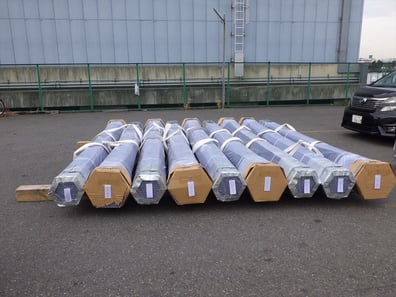 Steel pipes should be delivered at a time that is convenient for the customer's production schedule since they are a crucial supplemental material for steel makers. All steel manufacturing will cease if steel pipe supplies run out, which will be extremely inconvenient. The issue is that credibility and brand value will be diminished.
During the process of ordering and receiving to stock Daiwa Lance pipe, clear timeline is a need to prepare precise plan as well as back up plan. Some clients are unaware of the time it takes from placing an order to receiving it in various parts of the world. In this blog, we are able to provide consumers with the correct
restocking
time by aggregating the time from order to delivery from Vietnam to major ports around the world.
Steps from Ordering to Final Delivery Daiwa Lance pipes
Proper delivery dates can be understood by showing a guide to lead time from placing an order to completion of production. The process from order to shipment:
Contact to sales agent belonging to your company, and inform them of sizes and quantity.

The sales agent contacted Daiwa Lance's sales department for an inquiry from the customer.

Time to produce for each usual quantity (3-4 weeks to cover production depending on quantity).

Delivery Times (each area would have a much different shipping time)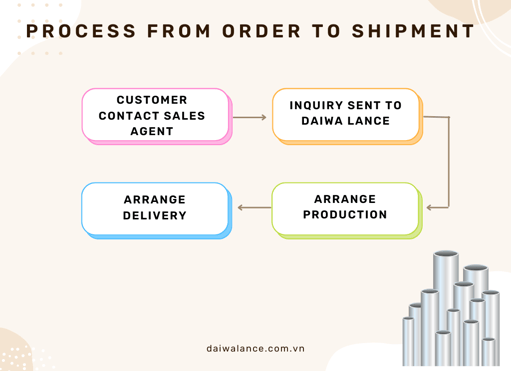 Timeline of Delivery from Ho Chi Minh City to each Destination
The appropriate order date can be determined by displaying the actual number of days from Vietnam to the destination of each major route. The table below will provide you with more clear info on the current situation of the real situation of shipping currently to have purchasing decision. Please be aware of the table is showing the shipping time only. Additional days would be added due to the quantity of the products
| | | |
| --- | --- | --- |
| HCM to (destination) | Original shipping schedule | Note |
| East Coast the USA | 4 weeks | Delays 2 weeks due to changing of vessels, at the transiting port. |
| South America | 4 weeks | Delays 2 weeks, due to the feeder's vessel being delayed in Vietnam due to port congestion and so the mother vessel couldn't load on. |
| Japan | 10 days | Delay of 10 days due to the vessel suddenly going to the SHANG-HAI transit port. |
| Antwerp | 6 weeks | Delay 3 weeks due to the rolling vessel & overweight loading at VUNG TAU port, Vietnam |
| Istanbul | 4 weeks | Delay 4 days due to port congestion at HCMC port and additional 4 days at the transit port |
| Durban | 4 weeks | The mother vessel was delayed for more than 1.5 months at the Singapore transit port. |
| Korea | 1 week | Delay 6 days due to overweight & space problems on the vessel. |
Recommendation to Protect Stocking Calorized Lance pipe
The recommended storage location for the Lance pipe is an indoor, well-ventilated location that will not get wet in the rain. If it is stored for a long time in a hot and humid atmosphere, it may cause heavy Efflorescence and Red rust.
If the Lance pipe gets wet in the rain, we recommend unpacking it and wiping it off one by one to dry. Please be aware that the pipes must be dry before consuming in the steel production process, otherwise, in some cases, it's dangerous to be exploded due to wet state pipes.
You can use the lance pipe for 5 years or even longer in terms of providing a dry and good stocking warehouse.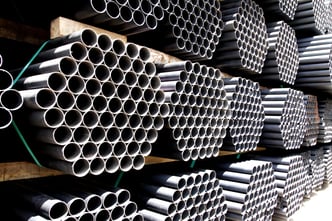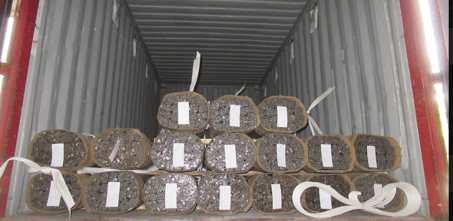 Photos of Stocking - Shipment with Wooden Bar inside Container to Separate Bundles of Lance Pipes
Conclusion
There is a need to develop a detailed strategy as well as a backup plan during the ordering and receipt of Daiwa Lance pipe. Some customers are not aware of how long it takes for orders to arrive in various regions of the world. By combining the time it takes from placing an order to delivery from Vietnam to important ports around the world, we are able to give customers the accurate order time in this blog.
---