What is Daiwa SC Lance?
Daiwa SC Lance is a welded carbon steel pipe in mild steel without any coating, which is used for oxygen lancing. It can generate more than 3,000℃ when burning. The SC Lance pipe is processed under stringent quality control to make sure there is no oil or grease on the surfaces to provide the safest operation for users.
The word "SC" in the name means "Self-Consuming". Other names of Daiwa SC Lance are MS Lance pipe, Mild Steel lance pipe, Lancing pipe, or Oxygen Lance pipe.
Daiwa SC lance is mainly used to remove stuck slag on converter, clean the tapping hole of BF (Blast Furnace) or slag door of EAF (Electric Arc Furnace).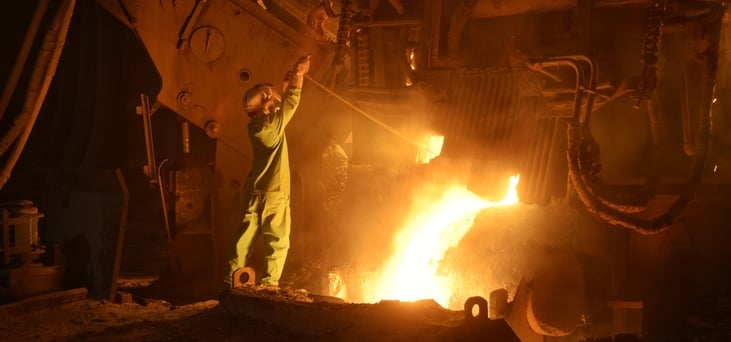 Size of Daiwa SC Lance

Daiwa SC lance pipe size range for OD 6.0mm to OD 27.2mm to provide a variety of selection for end-users depending on their equipment and purpose of use.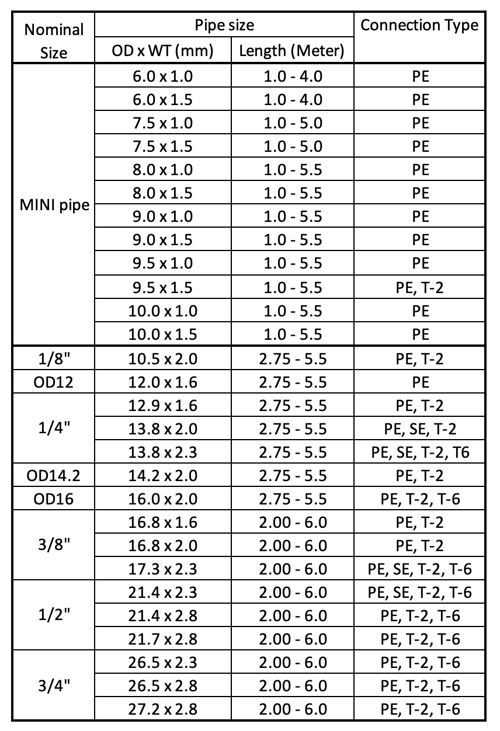 Type of Daiwa SC Lance
We have different types of SC lance pipes depending on the shape of pipe ends for connection.
Threaded Ends (T-2 Type): both ends of pipe are threaded then fitted with a screw socket and a plastic cap on each end.
Two pipes can be connected together by a joining screw socket.




Plain Ends (PE Type): both ends of pipe are plain and bevelled.
Users of this type usually prefer using a single pipe each time. But users can also use a quick coupling to connect two pipes together or users can alternatively weld two pipes together to join them.




Swaged Ends (SE Type): both ends of pipe are pressed to reduce the diameter to use with a plain coupling.
Two pipes can be connected together by a simple coupling.



Pressed Coupling End (T-6 Type): one end of pipe is fitted with a pressed coupling and the other end is plain.
A clamping machine is required to press on the coupling to connect two pipes together.





We can supply together with our SC Lance the Daiwa Press Machine for crimping purposes as well.
Please feel free to contact us, so we can share with you further advice to use the pipe effectively, safely, how to choose a suitable SC lance pipe for your needs, and the price of this clamping machine as well.
SDGs Goal and the Contribution by Daiwa SC Lance
ISO 9001:2015 - Compliance Management System
Our products are produced and following strictly ISO (9001:2015 and 14001:2015), which could bring effectiveness and safety during the operation.
If you want to have a look at our ISO 9001 and 14001 certificate, please click the link below.
Environment-friendly Manufacturing Process with SDGs
We always align and balance business development and humanity, following SDGs (Sustainable Development Goals), No.6.3 mentions about "Improve water quality by reducing pollution, eliminating dumping and minimizing release of hazardous chemicals and materials, halving the proportion of untreated wastewater and substantially increasing recycling and safe reuse globally." We control our production process strictly to provide good quality pipes for steel production usage and bring almost no harm to the environment.
Safety for Steel Production
Consuming our product will provide you both good quality performance and contribution to protect the environment. Quality of the finished product is checked precisely before getting out of our production plant. We provide steel pipes with a clean surface, meaning neither oil nor grease exist on the surface of the pipe, hence, there will be no dangerous factors for the operator. Good seam and good quality control result in no oxygen leakage, then we can prevent the accidents during the operation. In addition, our product provides less time to connect pipes, this can contribute to reducing working time in front of the furnace and provide a higher safety working environment with lower chance of labor accidents.
---