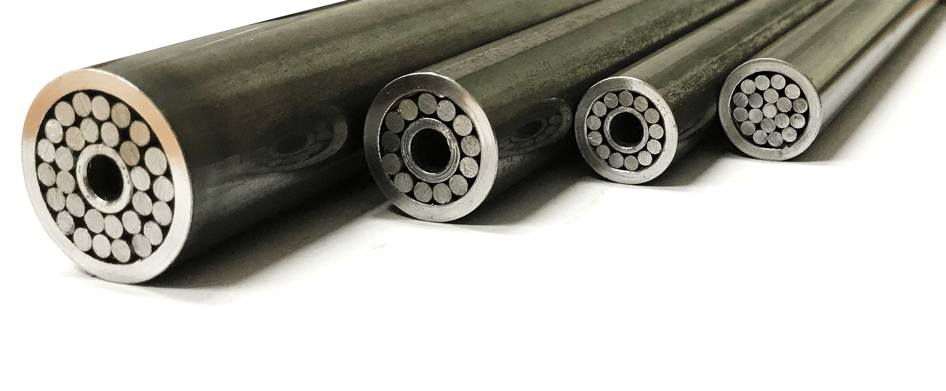 Daiwa Lance is producing Thermic Lance as one of our good performance products. There are various demands and requirements to using Thermic Lance due to different purposes. And so, there are cases where conventional thermic lances with stee wires do not provide sufficient firepower for combustion. Sometimes, it takes a large amount of pipe until large scraps are cut. After a long time of using, controlling Thermic Lance would make operators tired, and so providing thermic lances with aluminum wires would be lighter and so easy to control. Therefore, it is optimal to use a Thermic Lance with aluminum wires as a cutting tool at the production site to perform work efficiently.

In this blog, we'd like to introduce our new Thermic Lance and the real result test at our manufacturing plant to ensure good quality performance.
Structure of New Thermic Lance
Thermic Lance is a steel tube that is to be used for fusing metals, cutting scraps, and cleaning furnaces. The principle is that harness the oxidation heat of high temperature by providing the pressurized oxygen inside an ignited steel tube. Generally, the metal tube contains inside steel wire that promotes combustion.
Daiwa Lance produces 2 types of Thermic Lance to fulfill different requirements from end-users.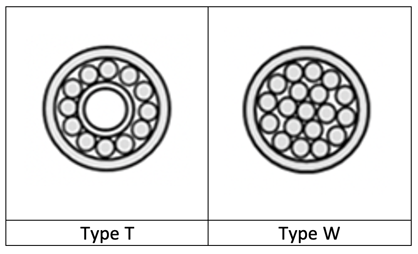 Type T with a mixture of wires and an inner pipe produces a straight flame at high speed that can splash out, make holes or break up materials quickly. The materials suitable for Type T are carbon steel, iron, slag, copper, aluminum, brass, etc.
Type W with a full pack of wires produces a wider flame at a higher temperature than Type T. Its distinct feature is to dissolve solid materials that have high melting points such as stainless steel, nickel, concrete, refractory materials, natural stone, etc.
The new design of our Thermic Lance is created as a mixture of Aluminum and Iron Wire to put inner the Steel Tube, and depending on the structure of each size of pipe, the system would be designed differently to make the performance effective eventually.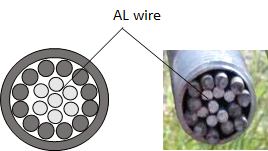 One Example of Thermic Lance with the Combination of Aluminum and Iron Wire
Efficiency of New Aluminum Wire Thermic Lance
We arranged our internal test to cut the roller with high thickness by our THERMIC 3/8" x 3.0M to compare Thermic Lance with Steel wires only, and Thermic Lance with a mixture of Aluminum and Steel wires to see the performance.
Energy Creation of Thermic Lance (Steel wires only) 19,840

Kilojoules

Energy Creation of Thermic Lance (Aluminum and Steel wires) 21,777

Kilojoules
With New combination of Steel and Aluminum wire create around 10% more energy accordingly to a theoretical calculation
for cutting the target.

Thermic Lance with aluminum wires can be easily flammable, which can shorten the cutting time. Also, it

can reduce costs because of 7% less consumption, which we get test results internally at our factory.


The aluminum wire itself is lighter than steel wire, which makes it possible to

reduce the weight of the pipe a little and shorten the working time, thereby reducing the workload.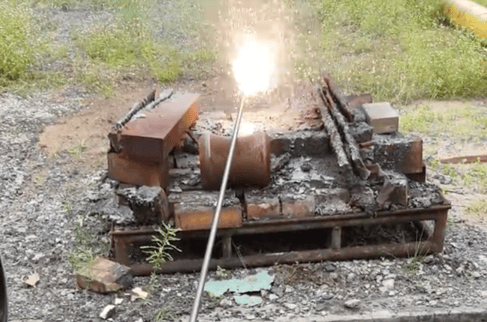 Photo of Easily Flammable Thermic Lance
Conclusion
There are instances where traditional thermic lances made of Steel wires are insufficient to ignite a flame. Sometimes a lot of pipe needs to be cut before big fragments can be removed. Thermic lances would be lighter and easier to control if aluminum wires were added. After prolonged use, manipulating thermic lances would fatigue operators. In order to complete work effectively, it is best to employ a thermic lance with aluminum wires at the manufacturing site.
If you wish to know more about our new design of Thermic Lance and have a try to boost your production performance, let us support you
---