Daiwa Lance International

Daiwa Lance pipe produced at ISO 9001 and ISO 14001 certified Daiwa Lance International Co., Ltd. (DLI) in Vietnam, where the newest integrated facility for the production of lance pipe is installed. DLI produces and supplies high quality lance pipe under its stringent quality control system and environmental management system over the raw materials to the finished products.
Daiwa CA Lance
Type


Standard Size
Daiwa SC Lance
Standard Size
Daiwa TH Lance
Type- T with a mixture of wires and an inner pipe produces a straight flame at high speed to splashes out materials to make hole or break up it quickly. The materials suitable for Type-T are carbon steel, iron, slag, copper, aluminium, brass, etc.

Type- W with a fully pack of wires produces a wider flame at higher temperature than Type-T to dissolve solid materials that have high melting points such as stainless steel, nickel, concrete, refractory materials, nature stone, etc.

Loading by Forklift
Drive the forklift to forward the bundle into the container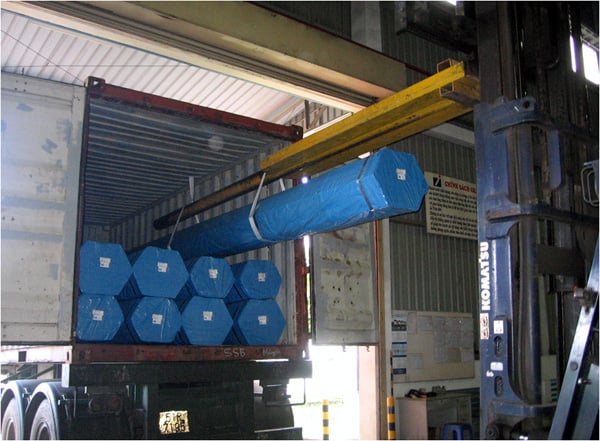 Safety Measures Inside Cargo Container
The cargo fix safely into the container after loading