When holding a product with an ISO production label, that product is always the first choice of consumers. However, many people are still confused about the concept of ISO and why products made according to this standard are so good. Let's find out why!
What is ISO?
ISO stands for International Organization for Standardization and was established in 1946 with the aim of ensuring quality and safety in both products and services in international trade. The purpose of ISO standards is to make global exchange of goods and services easier, more convenient, and more efficient. All standards set by ISO are voluntary in nature. However, more and more countries accept ISO standards as a mandatory requirement.
The name is derived from the Greek word "ISOS", which means equality. Regardless of country or language, the abbreviation of the name of the International Standardization Organization is always ISO. Nowadays, the three official languages of ISO are English, French and Russian.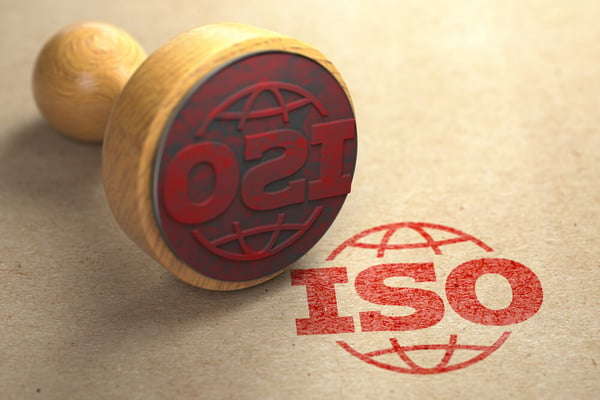 Why is ISO so important in International Trade?
ISO standards were built with the idea to answer one fundamental question: which is the best way to do this task?
A factory therefore can manage the arrival of raw materials, manufacturing, and even the shipment of products so that products can be stably delivered to satisfy the consumers. Hence, a product or service certified with ISO also implies that consumers can trust their products to be safe, reliable and of good quality. Here are a few benefits of ISO that you might want to know!
The use of ISO standards supports the creation of safe, reliable and good quality for products and services.

ISO standards help businesses increase productivity and reduce errors or waste. By allowing direct comparison of products from different markets, they facilitate the entry of companies into new markets and support the development of global trade on a fair basis.

Most importantly, ISO standards particularly aim to protect consumers and end users of products and services as well as ensuring that certified products conform to minimum international standards.
Classification of ISO Standards
Throughout this article, you have been equipped with essential knowledge about ISO but if you are wondering what popular ISO standards are there when it comes to making a decision to buy a product?
Until now, ISO has issued more than 20,000 International Standards and related documents that cover almost every industry from technology, food, agriculture to health care. Below are the two popular standards.

ISO 9001: Quality management system
ISO 9001 is the world's most famous management standard for companies and organizations of all sizes. The latest version of this ISO standard is ISO 9001:2015, which was released on September 24, 2015. Its purpose is to help companies work more efficiently and reduce product defects.

ISO 14001: Environmental management


ISO 14001 is a set of standards related to environmental management to assist organizations in reducing their adverse effects on the environment, and in complying with other environmental laws, regulations and policies.
Understanding the importance of ISO certification to consumer trust, we - Daiwa Lance International Co., Ltd has always strived to maintain our steel pipe product by doing our best to follow ISO 9001 and 14001 standards about quality and environment management for over twenty years.
If you want to have a look at our ISO 9001 and 14001 certificate, please click the link below.
If you are interested in our products, please feel free to contact our sales agent or our sales department.
Leave your message by clicking below so that we could answer all of your questions as best as we can.
---