Thank you very much to your interesting with our Blog news as always.
In the previous blog, we introduced you some of UNESCO heritage in Vietnam. In this blog, we would like to introduce one more special heritage that you should not missed when visit Vietnam.



Trang An, convergence of special values
Trang An is an ecotourism area located in the World Heritage where a prominent tourist destination not only in Vietnam but also in Southeast Asia and the world. This place has been ranked by the Vietnamese Government as a particularly important national monument and has been recognized by UNESCO as a dual world heritage site since 2014.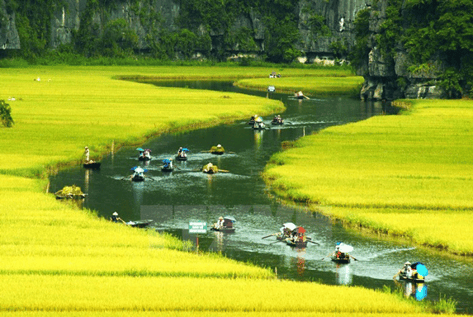 Located nearly 100 km south of Hanoi City where the scenic complex stretches over 2,000 hectares, including Trang An ecotourism area in the center, Tam Coc - Bich Dong tourist area in the north 8km away, Hoa Lu ancient capital at The South is 3km away .. The link between these tourist areas is special-use forest and valley, winding rivers, intertwined.
Outstanding value
This heritage carries a cultural and historical value. This is one of the most prominent attractions in Southeast Asia. We also can visit Hoa Lu, the ancient capital of Viet Nam, was strategically established here in the 10th and 11th centuries AD. With a history of more than 1000 years, Hoa Lu ancient capital is a place to store historical relics through many ages.
Archaeological evidence proves that this place for 5,000-6,000 years is a sea area. From the sea turned into majestic mountains, from intact limestone mountains to more than 500 large and small caves of many different generations, the oldest up to 32 million years under the impact of the change in level. global seawater and the earth's crust movement of ups and downs.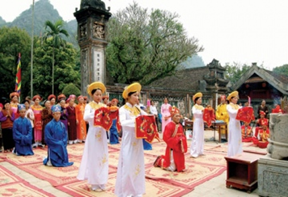 Traveling tips
The best time to go to Trang An is in the beginning of the year from January to March, the weather is cool, not too hot. This is also the festive season at Bai Dinh pagoda, so it is possible to combine spring travel and pagoda landscape.
Waterway tourist route combined with mountain climbing. Along this route, visitors will be able to take a boat ride by friendly, warm and hospitable locals brought through 12 caves, 3 spiritual points according to a closed itinerary, with a time of more than 3 hours lake.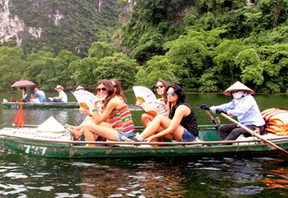 Hopefully, with the policies and regulations applicable to the covid-19 vaccine passport. In the near future, Vietnam can open up the foreign tourism industry and welcome tourists to visit the beautiful landscapes of our country.
We wish our valued customer always feel good and be healthy in the new situation.
We are pleased to support you as always.
---