Thank you for your attention to our blog news. Welcome back to work after Tet holidays. We hope that you had a wonderful holidays and fulfill of happiness and healthy. Our office are back to work as normal from today.
Today's topic is:
・Super High Heat Producer - Daiwa Thermic Lance
・TET's Vietnam atmosphere
We are always with you.
Super High Heat Produce - Daiwa Thermic Lance
We introduce Daiwa Thermic Lance today.
Thermic Lance can produce super high heart up to 4,000℃ with FE + O2 → Fe2O3 + Heat reaction.
It burns itself by blowing oxygen and produces high heat.
We have basic two type of Daiwa Thermic Lance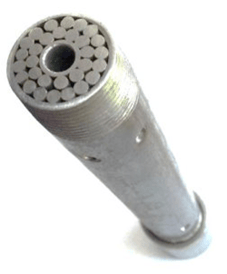 TYPE-T ( Double tube type)
・Produces a straight flame at high speed to splashes out materials to make
hole or break up it quickly

・Suitable for cutting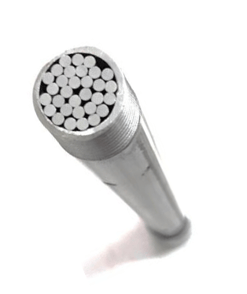 TYPE-W ( Fully packed wires)
・Produces a wider flame at higher temperature than Type- T to dissolve solid materials that have high melting points
・Suitable for remove solid metals
Application of Daiwa Thermic Lance are follows.
Choose of the TYPE is based on preference of the users.
・Skull shape metal cutting
・Slag, iron other metal cutting
・Stainless, nickel, concrete, refractory cutting
Please consult with us for suitable TYPE of each usages.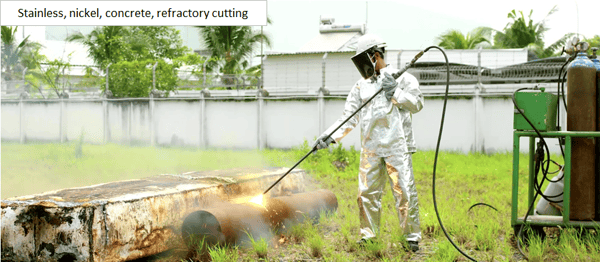 We will always do our best to serve for you.
TET's Vietnam atmosphere
Vietnam Lunar New Year or Tet holidays is an occasion for family reunions. The people who have to leave home to work in cities, live far away from home during a year. They will return to their place of birth to visit their family, relatives and the neighbors.
On the first day of the new year, Vietnamese people usually do not go out of their house, they have just dedicated food to remember their relatives who passed away. After finish the ceremony, the members in family will gathering, enjoy the party and send best wishes to each other in the family. The parents or grandparents will give lucky money for the young people.

Vietnamese people have a custom on three first days of TET holidays as follow: the 1st day for Dad/Mom, 2nd day for friends/colleague, and 3rd day for go out (temple/church) to get lucky bags or red couplets. So that people usually visit their paternal family first, after that they visit maternal and their teacher or friends house later. Anyway, Vietnamese TET holidays is the days peoples spending time together.
We wish you will have a good time and get more positive energy.
We are pleased to support you as always.

---