With limitation of steel export from China, the global steel supply shortage persistent will keep the price of steel maintain at high level at least until the 3rd quarter of this year and probably prolong till the year end.
Japan - Asia
Japan - Tokyo steel, major electric arc furnace steel mill announced JPY 5,000/ton ( US$ 45/MT) up for steel plate from JULY delivery on JUN.15, on the other hand they keep same price for other steel product for JULY for domestic market.
Asia -
China domestic market price for HRC increased US$ 19/MT last week and come back to US$880/MT level last week.
Major Chinese steel mill offer HRC US$ 1,000/MT CFR Vietnam, FOB ShangHai US$ 970/MT.
India steel mill offer US$ 1,030/MT CFR Vietnam level.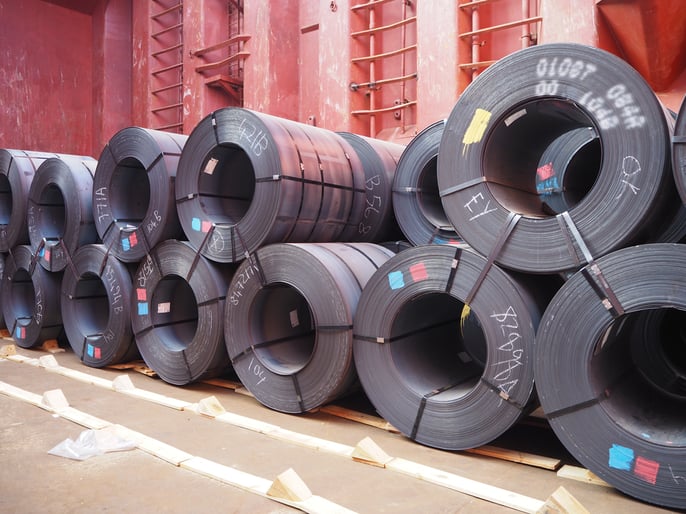 Europe
Europe – Northern Europe HRC price in last week EUR 1,137/MT level (US$ 1,376/MT) which down EUR 12/MT than previous week, but up EUR 94/MT from last month. HRC price in ITALY EXW EUR 1,120/MT level last week and down EUR 18/MT from previous week, but up EUR 98/MT from last month.
America
North America - Price for carbon steel plate in the US rise again amid tight supply and lack of spot offerings from steel mills. The price of cut-to-length steel plate was at $1,390/shot ton ($1,529/MT) on June 04, up by $11/MT in one week.
Central & South America - Ferrous scrap price in Mexican market continued to surge during the 1st week of June due to strong demand and healthy market sentiment. The scrap was transacted at $544/MT on June 08, up by $28/MT in one month.
---