We trust you are well. We would like to inform you lasted steel market move of our study on this week for each area.
The global steel market has mixed trend now after Chinese government's intervention on steel prices. Prices of long steel and flat steel have different direction, and the price on each region also move different way, but the price will continue to stay at high until the end of 3Q of 2021.
Japan
Japan – Major steel mill has decided to raise the price of its flat steel, including HRC, by JPY10,000/MT ($91/MT) for July deliveries due to higher input cost and supply tightness of raw materials. In the same manner, another major steel mill has announced to increase the list price of both wire rod and steel bar by JPY15,000/MT ($137/MT for July sales, an attempt to pass the added production costs to its buyers.
Vietnam – Price of imported scrap offers in Vietnam mostly stable during the week ending June 05. Bulk H2 scrap from Japan was offered at $495/MT CFR but buyers are waiting for indicator of future trends from the Japanese scrap tender result on June 09. Meanwhile, steel wire rod and bar in Vietnam domestic market have decrease by $30-32/MT or 4-6% retreated to $760/MT due to bearish market sentiment on the new outbreak of Covid-19 and Chinese steel future price plunge.
China – The prices of both HRC and rebar in China recovered with the improved market sentiment over the first week of June. China's domestic HRC price increase by CNY122/MT ($19/MT) on week to reach $884/MT as of June 04, while rebar price revered up by CNY165/MT ($26/MT) in the same period to reach $817/MT including 13% VAT.
Europe
Europe – Prices for domestic HRC in Europe were fairly stable in the week ending June 04 under strong demand and persistent material shortage. The majority of steel producers in Northern Europe were reported to be sold out of 3rd quarter rolling coils. Meanwhile, prices for steel hollow sections in Europe rose last week after a rise in demand led to a price increase of EUR20/MT to EUR1,340/MT in week.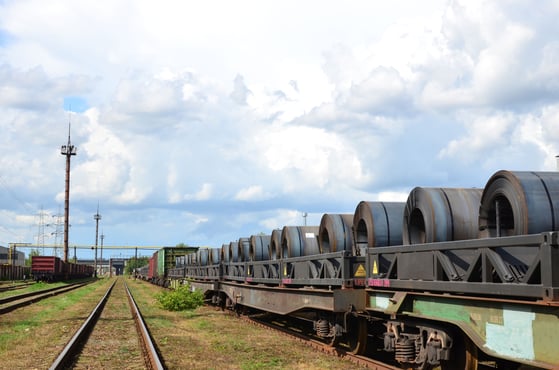 ---