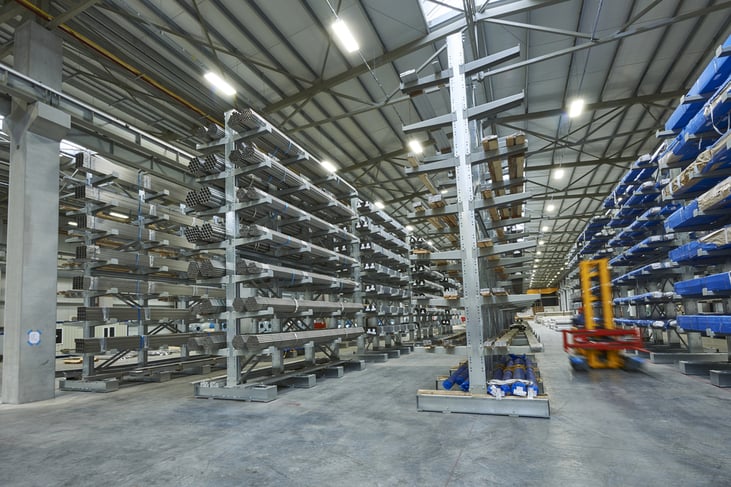 Steel manufacturing is a continuous process so stocking enough materials are crucial. Therefore, many customers tend to keep Calorized lance pipes enough for production or even high stocking quantity in the warehouse. Some customers have concerns about whether the remaining quality of Calorized lance is still the same in the case of long-time stock or not. Sometimes, due to the warehouse being full loading, customers put Calorized lance pipes outdoor under the rain and so those pipes will be soaked.
There are some issues that occur due to the wet surrounding stocking areas like white coloring (Efflorescence phenomenon), and red spotting on Calorized lance pipes. Basically, the quality is the same under proper conditions, however, keeping pipes in the good-condition warehouse is our recommendation to make the production under safety and best performance.
In this blog, we will explain to you the types of rusting and remaining quality of Calorized Lance Pipe under wet environments and rainy conditions, and our recommendation for the wet Calorized Lance pipes.
White Coloring (Efflorescence phenomenon)
We have a sodium component in the ceramic coating of Lance pipe, which can react with carbon dioxide in the air to cause Efflorescence on the surface of the ceramic coating. It is called the "Efflorescence phenomenon". It may occur when the temperature is high and the humidity is high.

Please be assured that this phenomenon will not affect the performance of Lance pipes.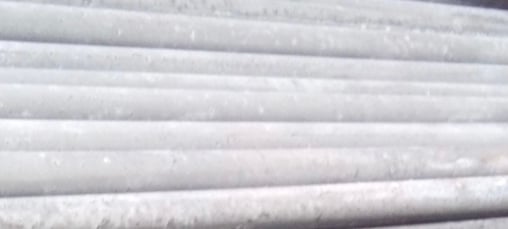 Dotted Red Rust
In the Calorized pipe manufacturing method, fine iron powder is often burned onto the surface of the Calorized Lance pipe, and red rust is occasionally dotted in a hot and humid environment.

As long as they are scattered, it will not affect the performance of the pipe, so please use it with confidence. In this case, the quality of Calorized Lance remains both quality and safe.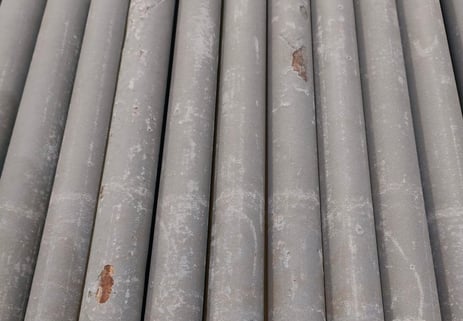 Recommendation to Protect Calorized Lance pipe
The recommended storage location for the Lance pipe is an indoor, well-ventilated location that will not get wet in the rain. If it is stored for a long time in a hot and humid atmosphere, it may cause heavy Efflorescence and Red rust.
If the Lance pipe gets wet in the rain, we recommend unpacking it and wiping it off one by one to dry. Please be aware that the pipes must be dry before consuming in the steel production process, otherwise, in some cases, it's dangerous to be exploded due to wet state pipes.
You can use the lance pipe for 5 years or even longer in terms of providing a dry and good stocking warehouse.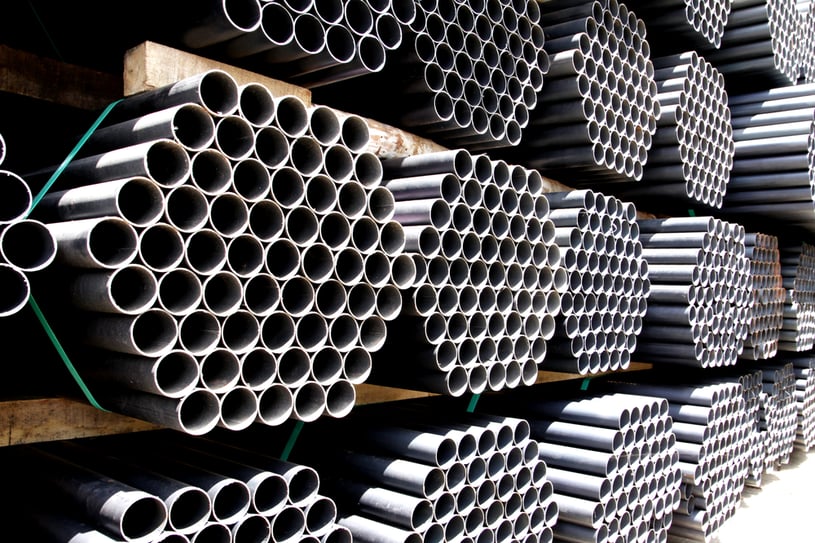 Conclusion
White coloring and red spots on Calorized lance pipes increase as a result of the wet surrounding stocking areas. In general, quality is the same under proper conditions; nonetheless, keeping pipes in good condition in a warehouse is our recommendation for ensuring that production is done safely and efficiently.
Please let us support you further to enhance the performance during your usage journey.
---