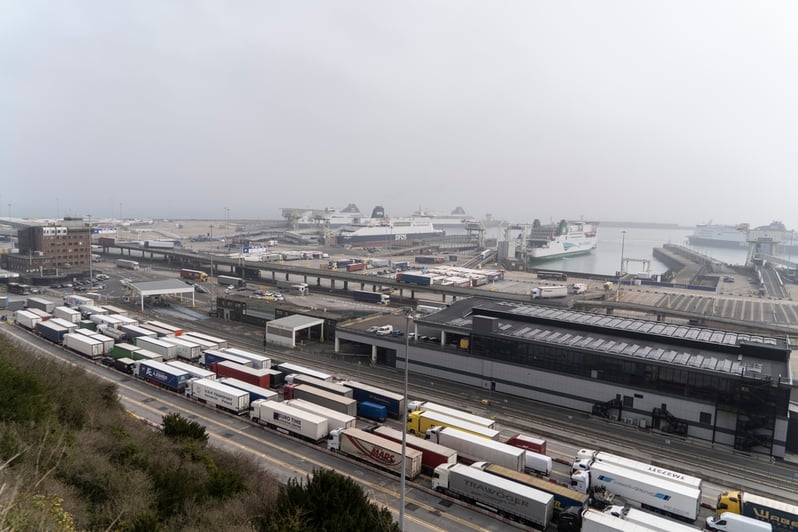 Steel pipes are an essential supplementary material for steel producers, and they should be delivered at a time that is convenient for the customer's production schedule. If steel pipes run out of stock, all steel production processes will come to a halt, causing a great deal of inconvenience. The problem is that trust and brand value will be lost.
Due to the influence of the conflict between Russia and Ukraine and China's Zero Corona policy, the most recent container information and ship timetables are muddled. The problem is that some clients are unaware of the time it takes from placing an order to receiving it in various parts of the world.
We are able to provide consumers with the correct order time by aggregating the time from order to delivery from Vietnam to major ports around the world.
Difficulties of Current Delivery Situation
Currently, there is still a high impact and influence of COVID and lock down Shang Hai, China. Therefore, all shipments from HCM to Africa, the Middle East, and Europe need to wait at the transit port such as at Singapore, waiting for mother vessels coming from China to Europe, and other destinations.
Shipping line suffers the issue of pretty slow gathering cargo in China, due to slow down production and lockdown, they need to gather 80% of the vessel cargo at China to these destination ports but need extra days now. So the mother vessel delayed coming to Singapore and our container have to wait for 2 - 3 weeks for transit.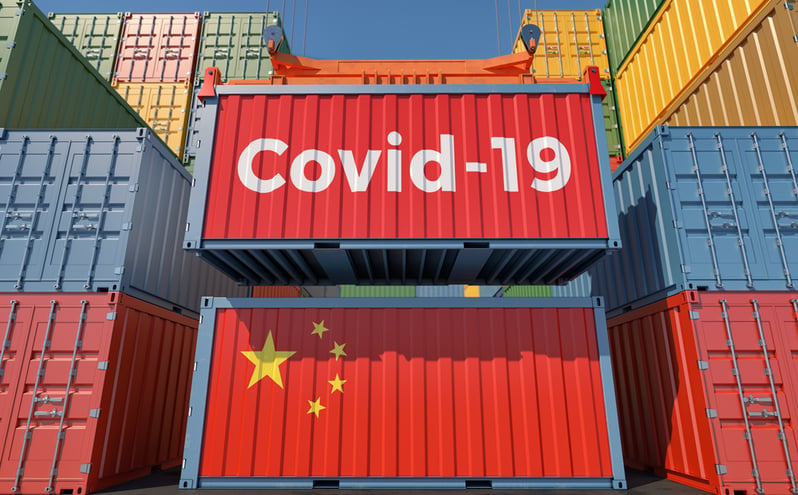 Another problem is Ukraine and Russia are currently having conflict. The war between Russia and Ukraine is having a negative effect on shipping and air freight. Russian soldiers have blocked off shipping lines, logistics companies have halted operations, and air freight charges have risen dramatically.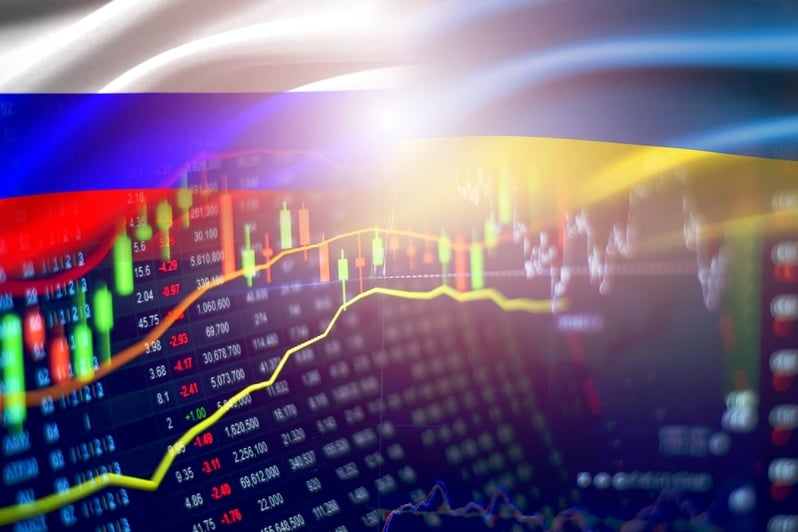 Step by Step from Ordering to Final Delivery
Proper delivery dates can be understood by showing a guide to lead time from placing an order to completion of production.
Process from order to shipment:
Contact to sales agent belongs to your company, inform them sizes and quantity.

Sales agent contact with Daiwa Lance's sales department for the inquiry from the customer.

Time to produce for each usual quantity (3-4 weeks to cover production depending on quantity)
Delivery Times (each area would have many different shipping time)
Buffer time for vessels delay, due to conflict of Russian and Ukraine, and China's Covid situation.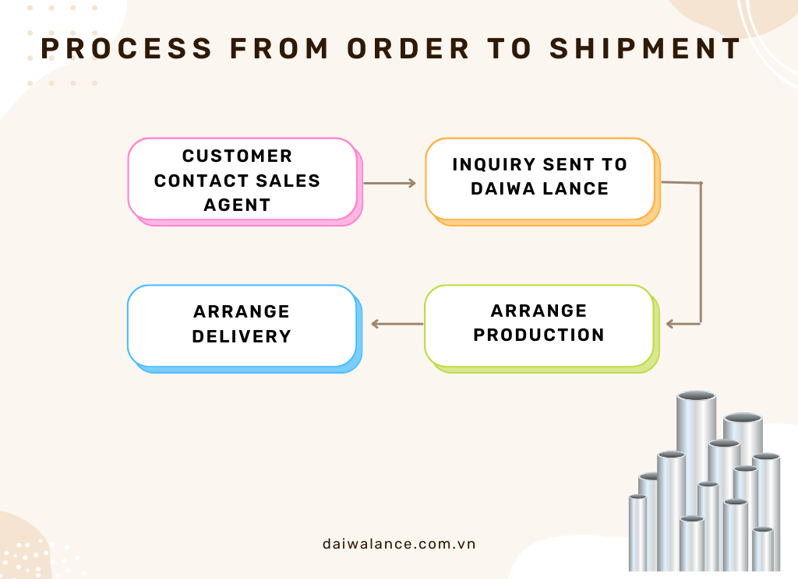 Timetable from Ho Chi Minh City to each Destinations
The appropriate order date can be determined by displaying the actual number of days from Vietnam to the destination of each major route.
The table below will provide you with more clear info on the current situation of the real situation of shipping currently to have purchasing decision. Please be aware of the table is showing the shipping time only. Additional days would be added due to the quantity of the products
| | | | | |
| --- | --- | --- | --- | --- |
| HCM to (destination) | Original shipping schedule | Actual Shipping | Note | Our ideas |
| East Coast the USA | 4 weeks | 6 weeks | Delays 2 weeks due to changing of vessels, at transiting port. | Need 6 weeks |
| South America | 4 weeks | 6 weeks | Delays 2 weeks, due to the feeder's vessel being delayed in Vietnam due to port congestion and so the mother vessel couldn't load on. | Need 6 weeks |
| Japan | 10 days | 20 days | Delay 10 days due to the vessel suddenly went to the SHANG-HAI transit port. | Need 3 weeks |
| Antwerp | 6 weeks | 9 weeks | Delay 3 weeks due to the rolling vessel & overweight loading at VUNG TAU port, Vietnam | Need 9 weeks |
| Istanbul | 4 weeks | 5 weeks | Delay 4 days due to port congestion at HCMC port and addiotnal 4 days at transit port | Need 5 weeks |
| Durban | 4 weeks | 10 weeks | The mother vessel was delayed for more than 1.5 month at the Singapore transit port. | Need 10 weeks |
| Korea | 1 week | 2 weeks | Delay 6 days due to overweight & space problems on the vessel. | Needs 2 weeks |
Conclusion
The most recent container information and ship schedules are jumbled due to the influence of the Russia-Ukraine war and China's Zero Corona policy. The issue is that some customers are uninformed of the time it takes to receive an order in different parts of the world.
Please consider the delay and buffer time would occur due to the impact of China's Covid situation affecting global shipping for better inquiry and convenience.
---