We trust you are well. Thank you very much to your attention to our Blog news. Many people stay in home because Covid-19 pandemic. Today we explain about method relaxing which will help you.
Increased stress with COVID-19
The first cases in Vietnam appeared from January 2020. Up to now, Vietnam has 48 provinces and cities where people have been infected with COVID-19. Although being one of the countries assessed for good disease control. Even thought the situation, still Vietnamese people cannot avoid the stress brought about by the epidemic.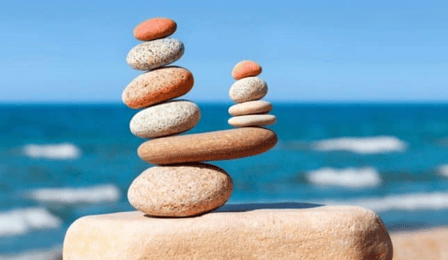 Faced with social disruption, temporary unemployment, children's home schooling, and lack of direct contact with other family members, friends and co-workers. It is also important that we take care of our own health and wellness.
Mental care to overcome stress
One of the most common slogans in coronavirus prevention is keeping your distance. Although keeping our distance makes us feel lonely, we are not alone. To help relieve mental stress, we should avoid negative news about it.
There is an increasing number of people who are isolating themselves due to fear of the disease, So this is the time when people with mental instability need to stay in constant connection with others. Besides, when isolating yourself, there should be a to-do list during this time period.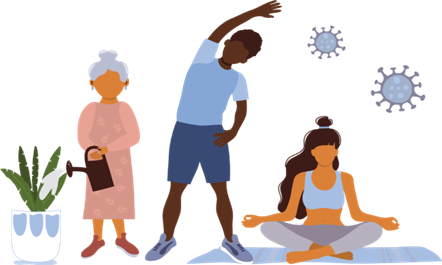 If you or someone you know is struggling, the resources on our daily life are many and could be useful with us. Remember that is no matter where you are or what you are going through, you don't have to go through it alone.
Introduction relaxing methods
It is natural to feel stress, anxiety, grief, and worry during the COVID-19 pandemic. Below are ways that you can help yourself, others, and your community manage stress.
There are some Healthy Ways to Cope With Stress:
1) Temporary stay away with bad news (related to COVID-19) in social media. It's also good to be known timely news, but too much is not good for our mental health.
2) Take good care of our body: Take deep breaths, relax muscles or meditate external. Try to eat healthy, nutritious meals. Exercise regularly. Ensure we are sleep well and enough.
3) Reading/Writing: Reading inspirational quotes or motivational stories is another way to sustain positivity. Jotting down your thoughts/feelings also helps to reflect on yourself and on ways to improve interpersonal skills.
4) Apps/online tools: There are apps and instruction videos that teach basic coping techniques for doing exercise, yoga, etc... , and there are plenty of online videos from dance aerobics to mindful walking that can help tide over these stressful times.
We wish our valued customer always feel good and be healthy in the new situation.
We are pleased to support you as always.
---