We trust you are well. Thank you very much to your attention to our Blog news as always.
Today, we would like to introduce you about International Labor's Day and some historic sites in Ho Chi Minh city.

International Labor's Day (May day)
International Labor Day or May 1 is the anniversary and action day of the international worker movement and of the workers. Day 1st of May originated in the large industrial city of Chicago, USA in 1886.
It is considered a celebration of victory achieved, stating the determination to complete the new task and showing solidarity with the workers of other countries. May 1 is also a day to celebrate the workforce, fight for peace, democracy, and social progress.
In Vietnam, the first International Labor Day was held in 1930. On May 1, 1930 - for the first time in the history of the worker movement in Indochina.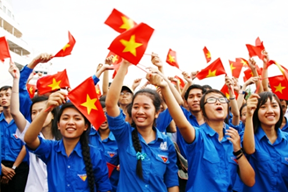 Independence Palace
Independence Palace is listed as one of a top National Heritage.
Existing for more than a hundred years in the middle of Saigon, witnessing many fluctuations in history, the Independence Palace is the place to make a deep impression on the day the South was completely liberated, reunified, the historical image. The deepest, most glorious in the history of national liberation unified on April 30, 1975.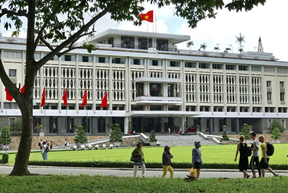 This place attracts a lot of tourists to Ho Chi Minh city.
The Cu Chi tunnels
The Cu Chi tunnels were the location of several military campaigns during the Vietnam War, and were the Viet Cong's base of operations. The tunnels were used by Viet Cong soldiers as hiding spots during combat, as well as serving as communication and supply routes, hospitals, food and weapon caches and living quarters for numerous North Vietnamese fighters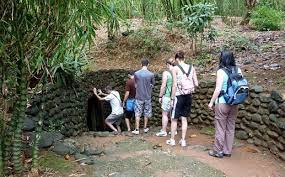 We would like to inform you that our office will be closed from Apr. 30 to May. 02 for Victory Day and May Day holidays.
We are pleased to support you as always.
---