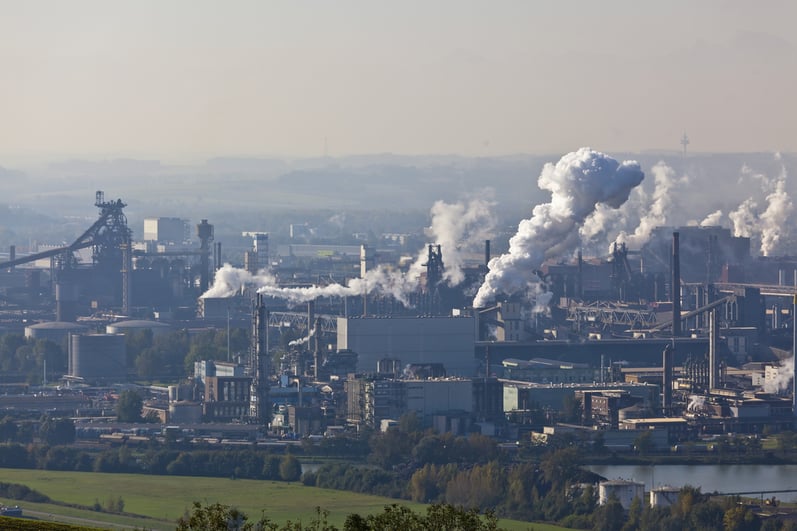 All manufacturing on Earth must decarbonize, and we are committed to lowering carbon dioxide emissions, treating well the wastewater before releasing it out, and protecting human beings' by contributing to SDGs (Sustainable Development Goals) - which is the human rights guide to address the development challenges faced in the world. Many steel manufacturers nowadays look for purchasing materials from companies with green manufacturing with safety and make the Earth cleaner and safer.
In this blog, we will introduce our contribution to Green Manufacturing and follow SDG's global rules.


Waste Water Well-Treament
After slitting, the edge of the Mother coils will turn into Steel Scrap and be reused as steel production materials for Electric Furnace. In the meantime, wastewater from the Tubing Mill machine, including some oil for production, is used inside the plant without letting it out into the environment and is reused after having chemical treatment. Mud coming out from this process is waste that could affect the environment. So, we hire one specialized agent to take care of this to resolve the mud effectively.
We have dust collecting systems that are set inside the plants to absorb the dust. Even this dust will not directly be harmful to the environment. However, good setting up machines and systems will create a well working environment since we do care about our employees' health. On the flip side, this dust is collected and then treated as industrial waste following government regulation before letting it out into the environment.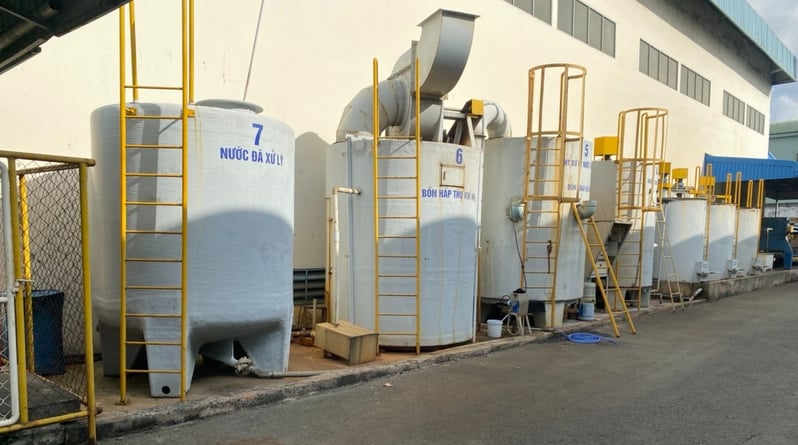 Safety in Working Environment
By complying with ISO standards in production and keeping 5S as a priority, we are able to avoid infections from chemicals, air, water, and soil. A safe and pollution-free working environment helps employees feel secure to work for a long time. Yearly, we have a comprehensive check on the mean level of fine dust inside our factory, and oxygen level in the office. We manage air quality and waste following Goal No.11 and safe working conditions as Goal No.14 of SDGs.
Besides controlling the good working environment to protect our own man, we have various internal safety training and machines to experience labor accidents to increase awareness of workers during processing inside the plant.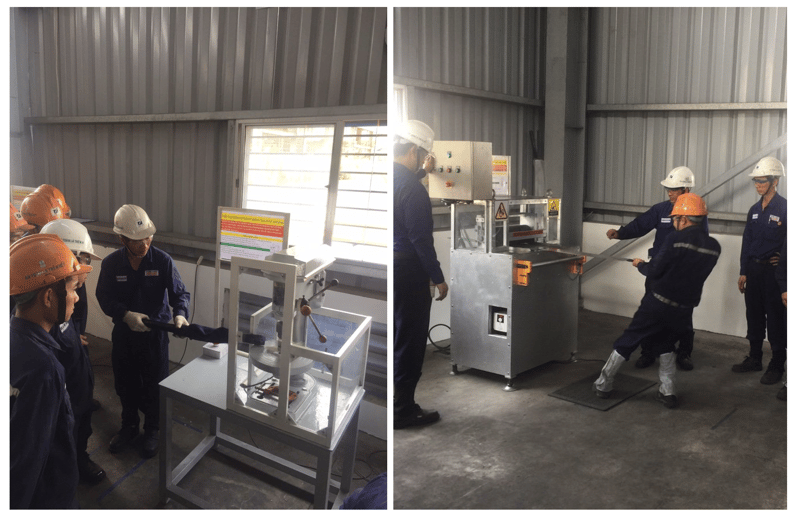 Air or Gas Emission
During the production process, there is some air and gas emission released to the environment and so the requirement of Gas control and Emission have to follow the Government Regulation with an Annual Check.
Below is our plant's real figures controlled strictly before releasing the gas to the air.
Observation point of Gas Emission
Parameter
SO2
NOx
CO
mg/Nm3
mg/Nm3
mg/Nm3
Allowable Gas Emission
500
850
1000
E1: 50 tons heating furnace releasing to the air
194
59
708
E2: 30 tons heating furnace releasing to the air
110
40
698
*Latest date of checking was 17/11/2021
Our heating system is controlled precisely as air waste so that we can protect not only the working environment for our employees but also contribute to fresh air on Earth.
We have monthly and quarterly checks by the government and one environmental quality company so that not only follow the regulation but also with the mindset of building a sustainable environment.
Conclusion
All manufacturing must become carbon-free, and we are dedicated to reducing carbon dioxide emissions, properly treating wastewater before discharging it, and protecting people by supporting the SDGs (Sustainable Development Goals), which serve as a human rights framework for addressing global development issues. Nowadays, a lot of consumers search for manufacturers who practice safe, environmentally friendly production that also makes the planet cleaner and safer.
Please let us support you further to decide which lance pipes would be suitable for your production process and to enhance the performance during your usage journey.
---