We trust you are well. We are pleased to support our valuable customers with the information of our products. We hope this information will help you for more understanding of our products. We thank you for your interested in our BLOG.
Today we are introduce about Daiwa Thermic Lance
What is Daiwa Thermic Lance?
THERMIC LANCE is steel pipe filled with wires or a mixture of wires and inner pipe, when burning generate powerful flame up to 4,000℃.
We have main 2 types of THERMIC, TYPE-T and TYPE-W.
TYPE-T TYPE-W
Produces a straight flame Produces a wide flame
With high speed to splashes out With higher temperature that TYPE-T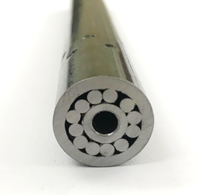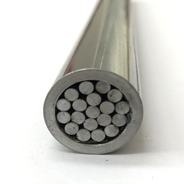 Long Length Thermic
We started produce Long Length Thermic recently.
Many cases THERMIC LANCE used to connect 2pcs of 3.0M + 3.0M, to make enough distance from the target.
Fire will stop at connection (thread) portion, because no wire in the socket.
If use this method, the fire cease at the connection part, then need ignite again.
See below image

But if use Long Length Thermic, no need to connect and non stop fire at the connection part.
So that, we started sales of the most popular size 3/8"(OD 17.3mm) x 6.0Meter long TYPE-T.
We apply TYPE-T (double tube type) for this Long Length Thermic, because to secure the oxygen flow and easy operation.
See below image

---