We trust you are well. We are pleased to support our valuable customers with the information of our products. We hope this information will help you for more understanding of our products. We thank you for your interested in our BLOG.
Today we are introducing about Daiwa Carorized Lance pipe used at electric furnace.
What is Daiwa CA Lance pipe ?
DAIWA CA LANCE is our main product, used Oxygen and carbon injection for steel making process mainly with electric arc furnace.
Picture lance pipe used at electric arc furnace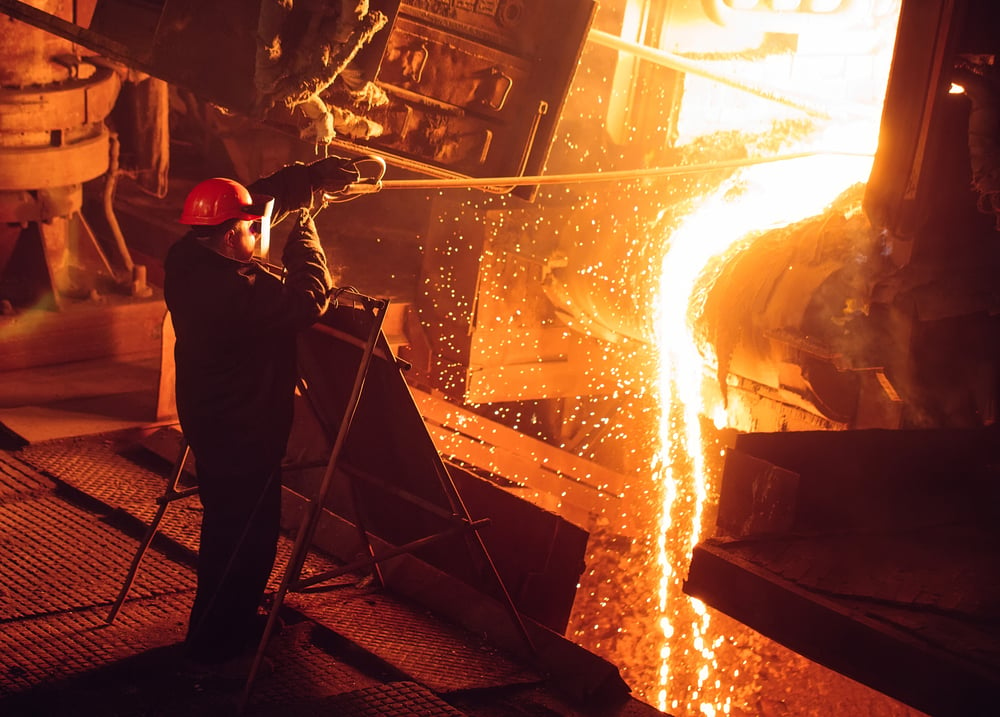 The "CA" name come from Calorized.
Calorizing process is to diffuses aluminum into surface of the steel pipe, by heated up 1,000℃ and forms heat resistant aluminum-iron alloy(Calorized layer)over the surface of steel pipe.
Why CA is strong for heat ?
When Calorized lance pipe exposed to high temperature, the Calorized layer forms a heat resistant aluminum oxide(Alumina)film over the surface and protects steel pipe against severe oxidation.
Below is the test result and picture compare with Calorized Pipe and Carbon steel pipe after exposed 1,000°℃C 15hours.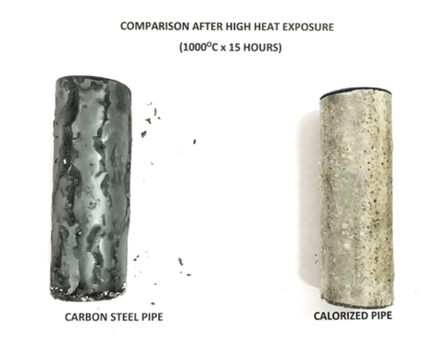 Carbon steel pipe:Weight increased 20% - oxidized and scale weight increased.
Calorized pipe:Weight increased 0.8% - Almost no oxidization.
(Oxidization:Fe + O2→Fe2O3 and increase weight of O2, Fe2O3 is porous, easy to peal out)
Together with Calorized layer, we make ceramic coating outside and inside of the lance pipe for more durability against high heat and high oxidization.
For more details , please feel free to consult with our sales department or sales agent.
Picture of DAIWA CA LANCE
We serve this DAIWA CA LANCE to our customers to contribute their steel making production, and it's long life reduce working time and save cost for the electric arc furnace steel making, together with safety work.
---