We trust you are well. We are pleased to support our valuable customers with the information of our products. We hope this information will help you for more understanding of our products. We thank you for your interested in our BLOG.
Today we are introducing about

DAIWA CA LANCE - Longer duration
Durable Lance pipe even in melted iron
DAIWA CA LANCE is our main product, used for oxygen and carbon injection for steel making process mainly with electric arc furnace.
When blowing oxygen and carbon into melted iron, the lance pipe inserted in the melted iron.
If normal carbon steel pipe used, the pipe consume immediately when inserted in melted iron and cannot use for this purpose.
Below is image of the site of Lance Pipe use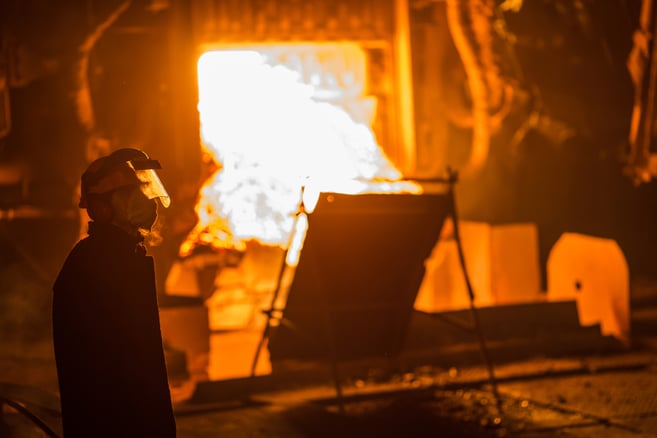 Longer duration under extreme heat
DAIWA CA LANCE has Calorized layer and Ceramic coating both for outside and inside of the pipe and can stand for much longer time than normal carbon steel pipe, and use for oxygen/carbon injection for steel making. Please refer our catalogue for more details for Calorized Lance Pipe.
We show one of the proof how DAIWA CA LANCE is strong for high heat compare with carbon steel pipe as below.
We use acetylene touch and compare the time of making hole between the carbon steel pipe and DAIWA CA LANCE PIPE.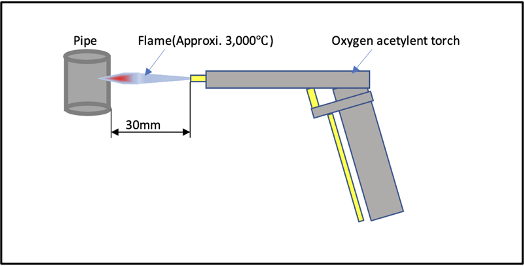 CARBON STEEL PIPE
: Need only 20 second to have hole.
DAIWA CA LANCE : Need 151 second to have hole.
We serve this DAIWA CA LANCE to our customers to contribute their steel making production, and it's long life reduce working time and save cost for the electric arc furnace steel making, together with safety work.
---