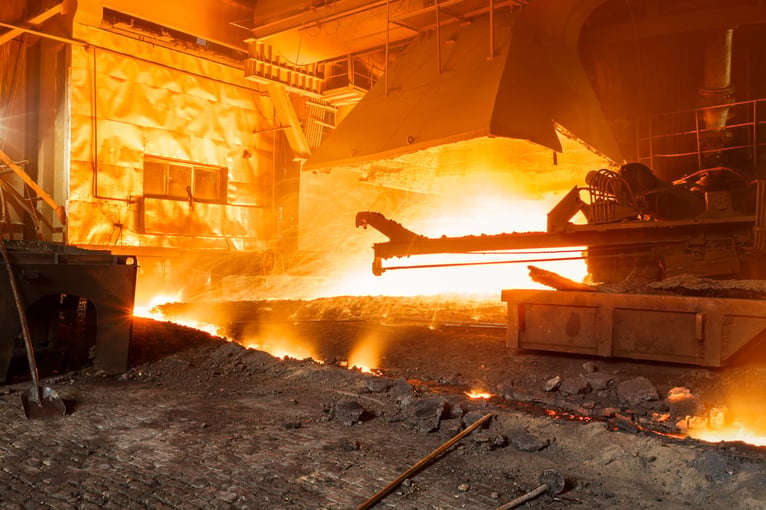 In order to meet the SDGs, blast furnace steelmakers are making significant efforts to cut carbon emissions, and it is expected that many individuals will acknowledge their efforts. The number of carbon emissions from blast furnaces throughout the world that are attributed to the climate and their effects on the atmosphere is unknown to the steel industry. Many consumers are unaware of how moving from blast furnaces to electric furnaces may reduce carbon emissions. The first-time users of high-efficiency electric furnaces in the steel industry are ill-equipped to incorporate lance pipes into their production methods. The efforts of blast furnace steelmakers to lower carbon emissions and how they are attempting to contribute to the SDGs can be introduced.
In this blog, we are going to introduce that various oxygen lance pipes that can contribute to the SDGs by using Daiwa Lance's lance pipes.
Carbon Emission of Blast Furnace vs Electric Furnace
How many times more CO2 is emitted by blast furnaces than by electric furnaces in the world?
The volume of carbon dioxide produced by blast furnaces is astonishing. 252.5 million tons ofCO2 were created in 4 years, according to recent research. To put it another way, between 4 and 7% of the CO2 that is produced by humans worldwide is produced by blast furnaces. 5% of the world'sCO2 emissions are attributed to the iron and steel sector. For every tonne of steel produced, 1.9 tonnes of CO2 is released into the atmosphere. Comparing BF vs EF regarding CO2 emission, the carbon emission from steel making by BF can reduce by 79% from 2,081 kg/ton of steel to 441 kg/ton of steel by EAF. In the meantime, energy also reduces by 64% in the case of changing to the use of EAF for steelmaking production, which contributes to reducing production costs.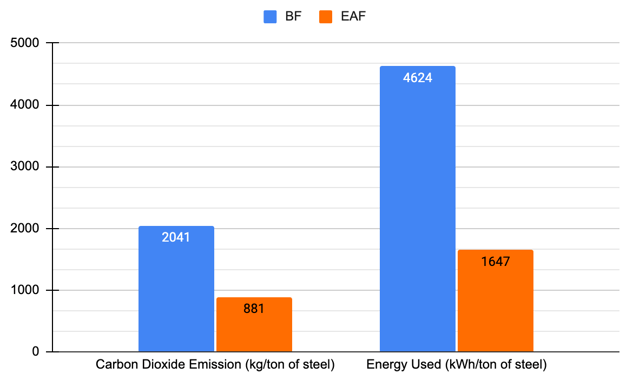 For Steel manufacturers changing the technology, the information of what kind of oxygen lance pipe in each process and connection would help them to increase the production performance and save cost. So in the upcoming parts of this blog, we would like to introduce our Daiwa oxygen lance pipes that would support BF steel producers to achieve SDGs by enhancing the performance of the production process by saving energy and reducing carbon emissions to the environment.
Daiwa Lance pipes for the Developing Technology from BF to EF
Daiwa Calorized Lance is the oxygen lance pipe, used for oxygen and carbon injection for steel making process mainly with electric arc furnace but also use at the blast furnace. Customers can use this oxygen lance pipe with various applications as below:
Cutting steel scrap, melting, and refining steel at an electric arc furnace.
Injection of carbon, lime powder, and/or other additives for adjusting grades of carbon steel or special steel.
Removing slag inside the oxygen converter.
Other uses of this oxygen lance pipe can provide strong resistance against heat, oxidation, sulfuration, vanadium attack, etc.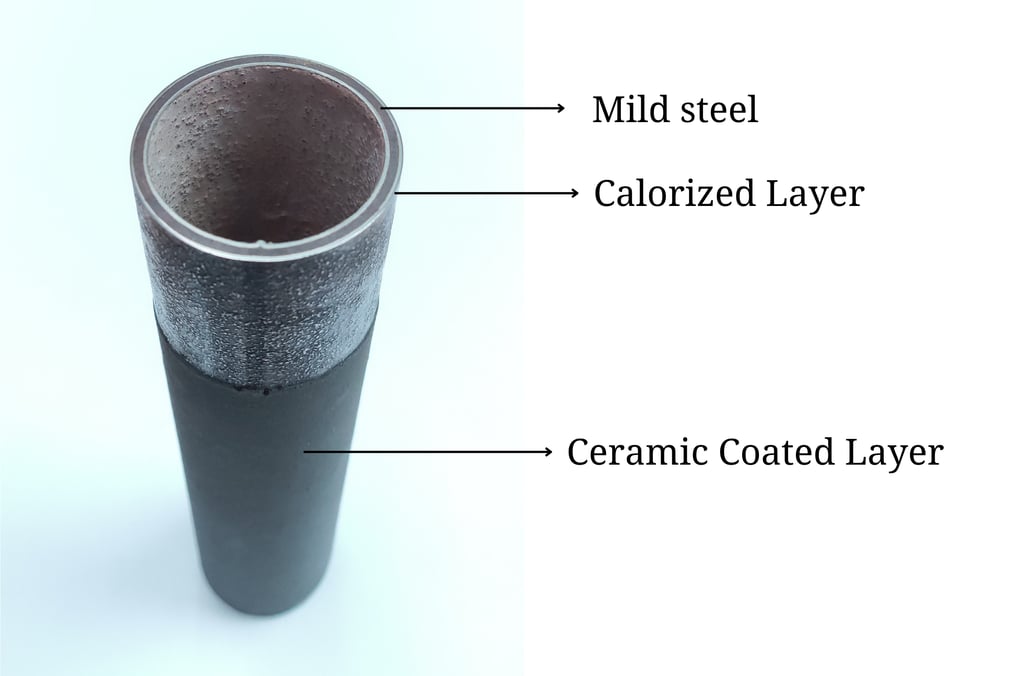 Daiwa Thermic Lance is an oxygen lance steel pipe filled with wires or a mixture of wires and inner pipe, generating flame up to 4,000℃ by oxygen blowing, with various applications as below:
Opening iron notch and tap hole Blast furnace and Electric Furnace.

Removing of metal and slag stuck to mixer car, converter, and Electric Furnace.

Cleaning ladle nozzle and tundish nozzle in continuous casting equipment.

Fusing and cutting steel piles and large scrap objects.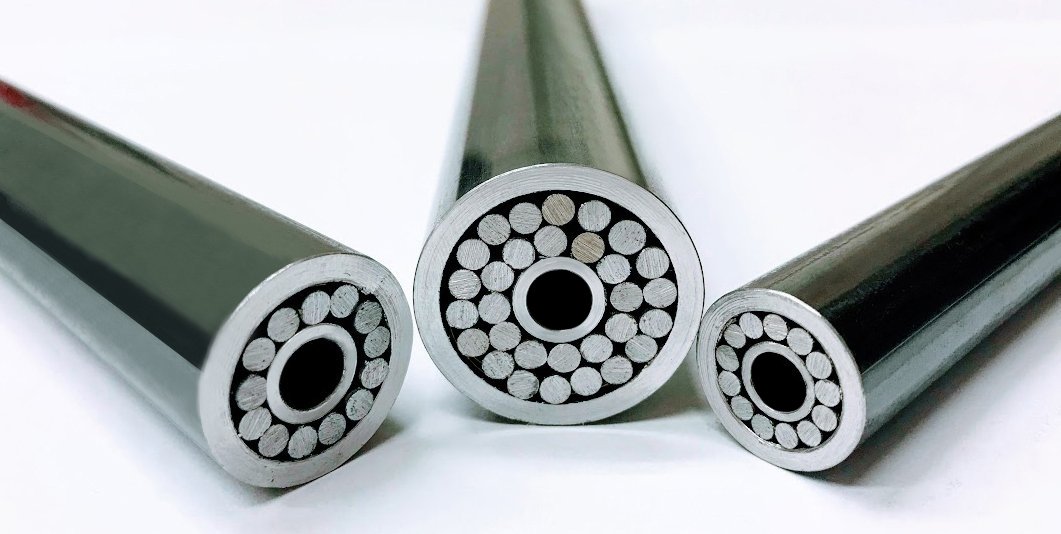 Daiwa SC Lance is an oxygen lance pipe that can generate a high temperature of over 3,000°C by burning itself and melting solidified steel and slag on equipment. This oxygen lance pipe can use to remove the following things
Slag on the wall of the ingot case.
Pig iron at the iron notch of a blast furnace.
Slag in the ladle.
Steel-slag mixture at slag notch and iron notch of the blast furnace.
Advantages of Daiwa Lance Pipe's Connections
・CA Lance pipe connection:
Screw Socket:

This way of doing can help you to connect pipes quickly and immediately while fully using the Calorized Lance Pipes without remaining anything.

Welding: Customers can use a single oxygen lance pipe or connect those pipes by welding them together to prevent air leakage. We recommend using an inner sleeve when welding the oxygen lance pipes to enhance strength and adhesion between the 2 pipes.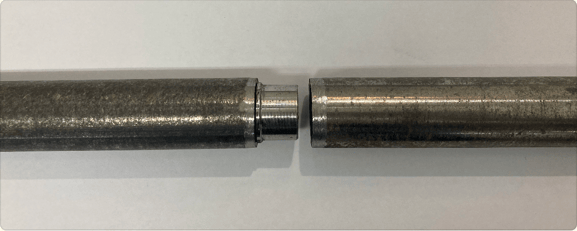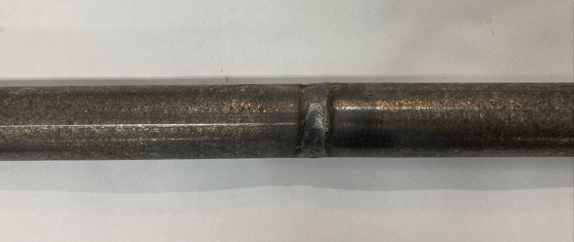 Photo of Welding by Inner Sleeves
Press Machine: With higher volume for consumption, you can consider using this type thanks to the good air leakage resistance and easy operation.

・Thermic Lace pipe connection: this oxygen lance pipe has 3 main types that Daiwa Lance provides the connection to suit customers' requirements.
No connection - Plain end:

Some customers prefer to use plain ends when one piece is enough to complete the job.

Thread & socket: Many customers use this way to connect Thermic Lance pipes to each other, and the advantage is no need to waste the half-used pipe.

Quick coupling: this connection is e

asy to connect pipes since customers just hit Thermic Lance and the coupling together to wall or floor a couple of times then they connect and strongly stick together.

・SC Lance pipe connection: Daiwa SC Lance is carefully designed and connected pipe to pipe to minimize Air leakage by various types of connection.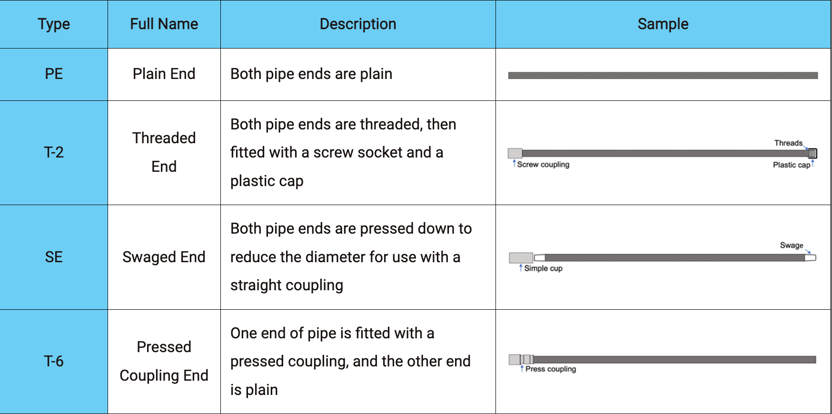 Conclusion
The knowledge on the type of oxygen lance pipe used in each process and connection would assist steel makers that are upgrading their technology in improving production performance and reducing costs. As a result, we'd like to showcase our Daiwa oxygen lance pipes in the following posts of this blog in order to help BF steel companies meet the SDGs by improving the efficiency of the manufacturing process and lowering carbon emissions.
If you wish to know more about our Daiwa oxygen lance pipes products, please contact our dynamic team to support you during your journey.
---